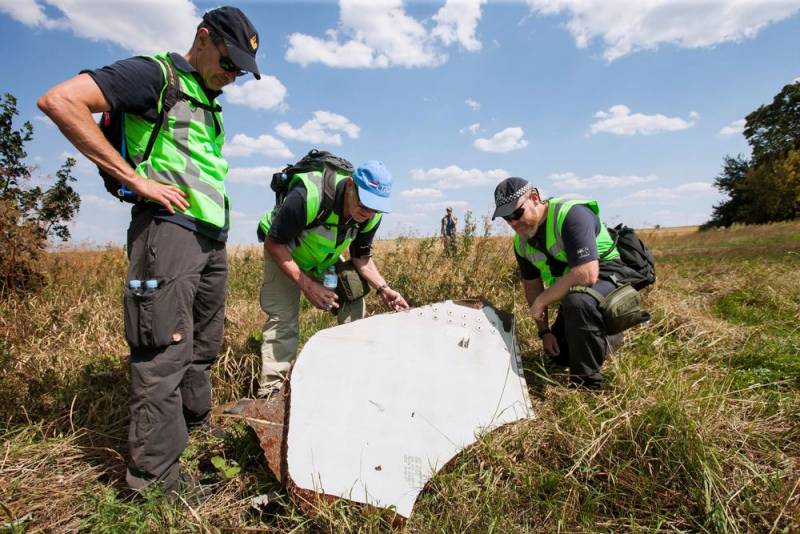 The Ukrainian Foreign Ministry erupted in a formidable statement addressed to Russia in connection with a discussion at the UN Security Council regarding the investigation of the crash of the Boeing airliner flight MH17 in July 2014. The communique is published on the official website of the Ministry of Foreign Affairs of Ukraine.
It is noted that on April 8, 2020, in New York (USA), at the initiative of Russia, the UN Security Council held closed consultations in connection with the start of court hearings and an attempt to bring to justice the four defendants involved in this case.
It is clarified that the position of the member states of the joint investigative group (CVG) was represented in the UN by Belgium. The composition of the GCC includes - Australia, Belgium, Malaysia, the Netherlands and Ukraine. It is emphasized that the participants in the meeting fully supported the independent and impartial process, which takes place in the district court of The Hague (Netherlands).
The Ukrainian Foreign Ministry added that during the consultations, Russia was called on to "stop the spread of misinformation," to begin to implement UN Security Council resolution 2166 and cooperation with the investigation, as well as respond to requests from the GCC for legal assistance. The department drew attention to the fact that Ukrainian investigators and prosecutors will continue to work in the SSG in order to identify all the persons who were involved in the deaths of 298 passengers and crew members of MH17.
For its part, the Ministry of Foreign Affairs will continue to work to bring the Russian Federation to justice for violation of the Convention on the Prevention of the Financing of Terrorism, because it was thanks to Russian support, in particular the supply of MANPADS of "BUK", that this terrible crime was committed
- says the communique.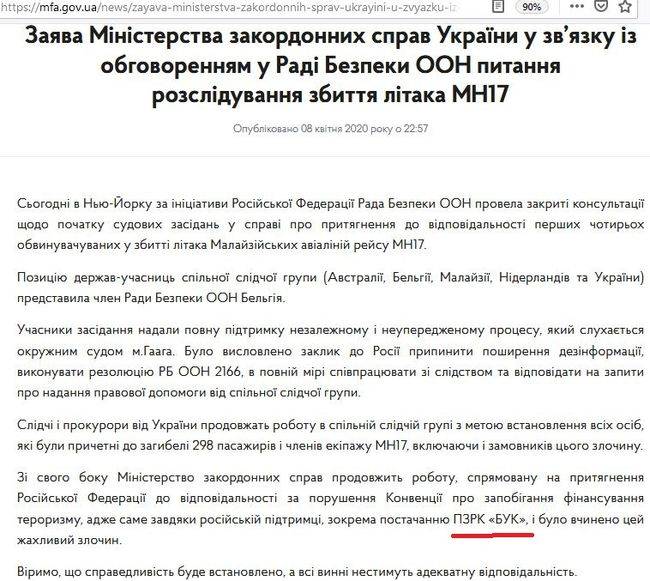 After that, the agency expressed confidence that sooner or later "justice will be established", and all those guilty will be punished.
Perhaps in Kiev it is really known from which MANPADS the Boeing was shot down, but what does Russia have to do with here - it's not entirely clear.