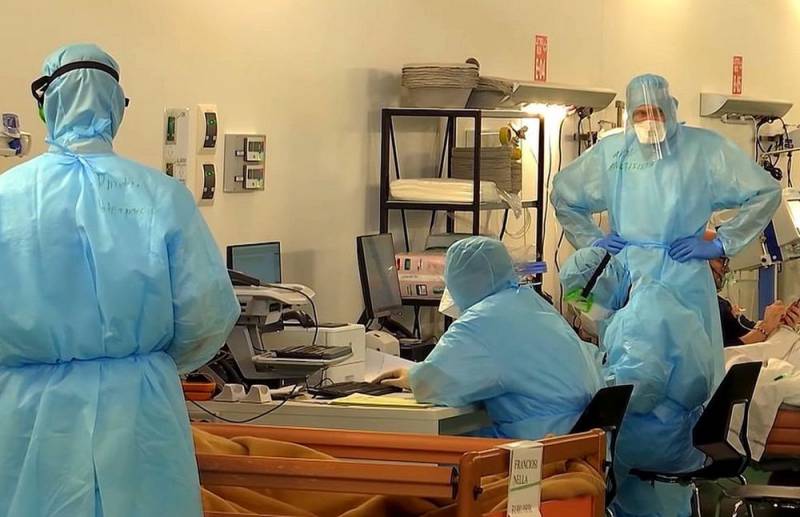 Italians highly appreciate the help of Russian specialists in their country in the fight against coronavirus infection COVID-19. This was stated by Oliviero Francesco Valoti, the head (chief physician) of the field hospital opened at the "John XXIII" hospital in Bergamo.
It should be recalled that on April 6, 2020, Russian military doctors, together with Italian colleagues, began a round-the-clock duty for receiving and treating COVID-19 in the indicated hospital.
Valoti noted that "at first there were some difficulties in understanding the methods and approaches to work in intensive care and other departments." But despite the different standards (the Italians have one doctor and two nurses for four patients, and the Russians have one doctor and one nurse for the same number), Italians and Russians worked very well and this experience is extremely valuable.
He emphasized the high quality of Russian equipment that was installed in the intensive care unit. He clarified that the ventilators were simple and easy to use, so Italian doctors easily mastered them.
However, he said that the Russians periodically have language problems. Since many locals do not speak classical Italian, they speak dialects that even professional translators accompanying doctors do not understand. In such cases, local doctors come to the aid of the Russians.
Valoti added that the hospital was recently built and now the reception of patients is increasing. It seems to him that the number of infections and deaths should begin to decline.
At the same time, Valoti was one of the first Italian doctors infected with a coronavirus. He fell ill for 20 days, after which he immediately went to work.
We remind you that the epidemic has officially raged in Italy for 40 days. But on April 8, 2020 in Italy, a record number of patients per day recovered - 2099 people. The total number of cured is already 26491 people. In total, about 140 thousand people fell ill in Italy, of which 17722 died.