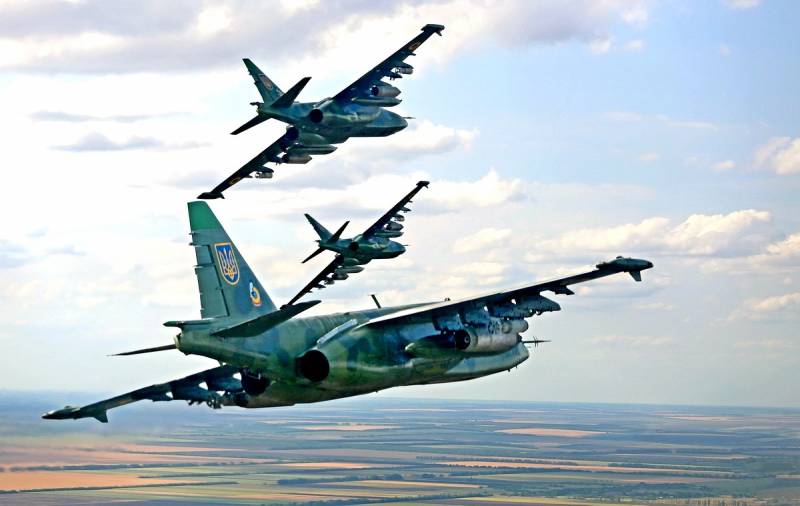 Russia almost "destroyed" the Ukrainian Air Force. No other army, even the Syrian or Iraqi, has suffered such heavy losses in modern conflicts. It is reported by the American Conservative Journal of International
policy
The National Interest.
The year of hostilities, which began in 2014, cost Ukraine half of its fighters, transport aircraft and military helicopters. This was the sharpest drop in air force potential in the world over the past few decades.
Before the conflict in the Donbass, Kiev had about 400 conditionally combat-ready aircraft (various airplanes and helicopters), according to the annual review of military aircraft in the world for 2015. A year later, this number dropped sharply to 222.
Several aircraft were hijacked. Somewhat crashed due to technical malfunctions. Part of the aircraft was shot down. But dozens of planes stood idle for many years before the conflict began and simply turned out to be too decrepit to return to duty and go to heaven. This ultimately forced Kiev to write them off.
Indeed, 178 aircraft and helicopters that Ukraine lost accounted for 1/3 of global losses in 2014. In 2015, all countries of the world, in total, already had 51685 military aircraft and helicopters, which is 459 less than the previous year.
For reference, 19902 military aircraft and helicopters, of the indicated total, or 27%, are in the United States. Russia has the second most powerful potential. Its Air Force totals 3429 military aircraft and helicopters, or 7% of the global total.