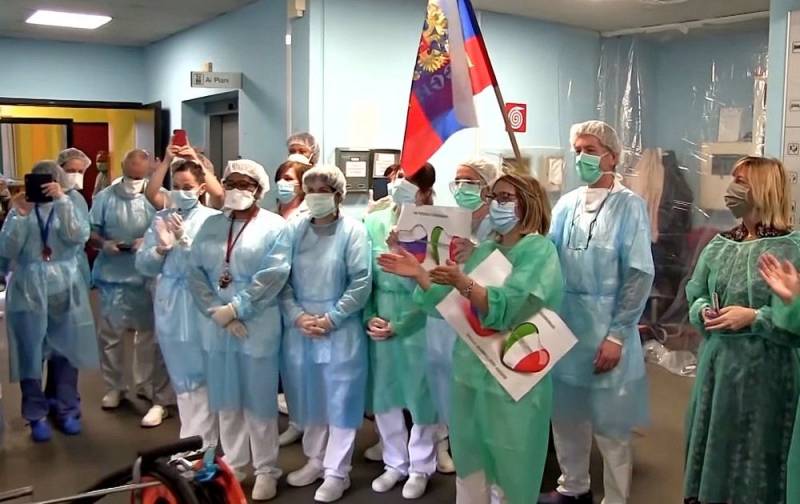 Russian specialists from the Russian Chechen-Russian-Chechen Republic of Chechen-Ingush Army disinfected the disinfection of houses for the elderly in four settlements of the Lombardy region (in the city of Seriate, as well as in the communes of Kovo, Fontanella and Martinengo). This was reported by the Russian Ministry of Defense, publishing a video that clearly demonstrates the real attitude of Italians towards the Russians.
It is clarified that to date, sanitization and disinfection have already been carried out in 40 settlements of this region, which has become the epicenter of COVID-19 coronavirus infection in Italy.
Processed 44 buildings and structures, more than 260 thousand square meters. meters of internal premises and over 22 thousand square meters. meters of paved roads
- said in a statement to the agency.
The touching footage shows how Italian doctors from the boarding house of John Paul I in Seriate, to the sounds of the anthem of Russia, greet Russian specialists with applause, holding the flag of Russia and the posters "With Love from Russia".
In addition, the joint work of Russian and Italian doctors in the field hospital in Bergamo, about the organization of which we
told
earlier. 32 Russian military doctors and nurses work there in three shifts. They have 10% of COVID-19 patients in this city on treatment.