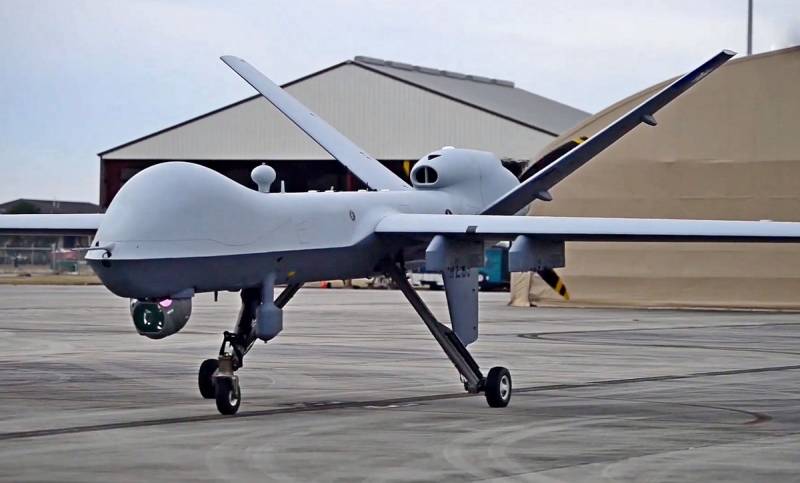 The newest American drone drone MQ-9B SkyGuardian tested over Southern California. The event was held in the interests of NASA and was recognized as fully successful. It is reported that the "heir of Rieper" will go into service with the US Army.
The mid-altitude SkyGuardian, based on the MQ-9 Reaper, is capable of flying at a cruising speed of 388 km / h, which is higher than that of the Reaper (250 km / h), but not enough to prevent the aircraft from becoming an easy target. Therefore, it is likely that in the future the device will undergo further development.
The practical ceiling of SkyGuardian is 14 km, and the flight duration is up to 35 hours. For MQ-9 Reaper, these figures are 13 and 24, respectively.
It is known that the latest shock drone received an improved system for preventing collisions in the air and an improved infrared video system. In addition, the MQ-9B SkyGuardian was equipped with an anti-icing system, which its predecessor did not have, and a modern system of autonomous take-off and landing.
How many new devices and when will go into service in the United States, not yet reported. However, countries such as the UK, Belgium, France, Italy, the Netherlands, Norway, Denmark and Australia have already shown interest in acquiring an American strike drone.