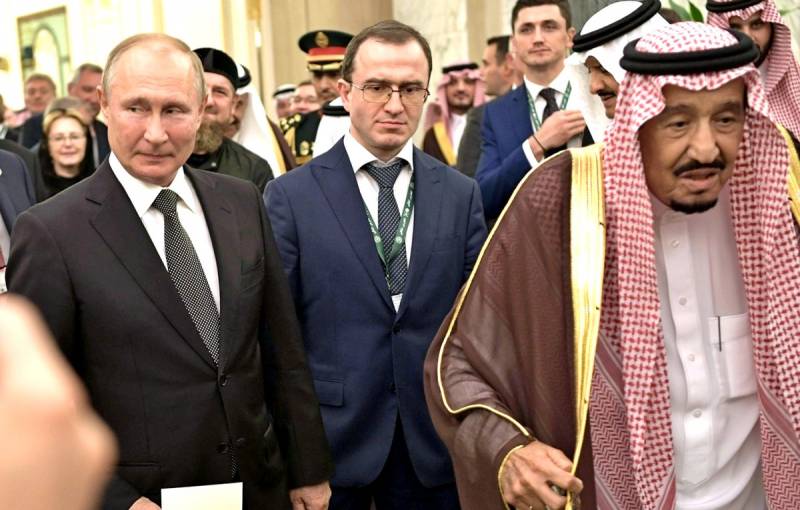 Professor
economics
ESCP European Business School Memduh Salameh said that Riyadh can not continue the "oil war" with Moscow, since 90% of the budget of Saudi Arabia is income from the sale of this raw material. This was reported by the Turkish publication Anadolu, which decided to study the opinions of the expert community regarding the "oil war" between Moscow and Riyadh.
Saudi Arabia admitted that it lost the "oil war" against Russia by convening OPEC + for an emergency meeting under pressure from US President Donald Trump
- the expert is sure.
Salameh believes that because of the COVID-19 pandemic, global oil demand fell by 20 million barrels per day. At the same time, the Russian economy can be content with oil prices at $ 25 per barrel, while Saudi Arabia needs oil prices between $ 85 and $ 91 per barrel to balance its budget. According to the expert, the cost of oil for Saudi Aramco is $ 28 per barrel, while oil production for Russian companies is cheaper by $ 2,5 per barrel.
The expert is convinced that no matter how much oil production is reduced, this will not have a positive impact on its price while the pandemic continues. Oil prices will continue the downtrend. At the same time, Moscow and Riyadh can not reduce production by more than 10 million barrels. The main reason for the imbalances, he called the reckless overproduction of oil from the United States.
In turn, according to the head of the Russian National Energy Security Fund Konstantin Simonov, neither Russia nor Saudi Arabia could predict the rate of decline in oil prices.
Moscow was ready for a scenario in which the price of oil was at least $ 30 per barrel as an effect of terminating the OPEC + agreement, but prices below $ 30 were the result of an unpredictable outbreak of COVID-19. That's why I think that current oil prices are a surprise to the Russian government, and the same goes for Saudi Arabia.
- considers Simonov.
According to Simonov, Saudi Arabia launched a price war against Russia, refusing to cooperate. But now in Riyadh they are thinking about how to change this situation. He is convinced that the best-case scenario for Moscow and Riyadh is to return to the negotiating table. After all, an aggressive price
policy
Saudi Arabia may eventually turn against it.