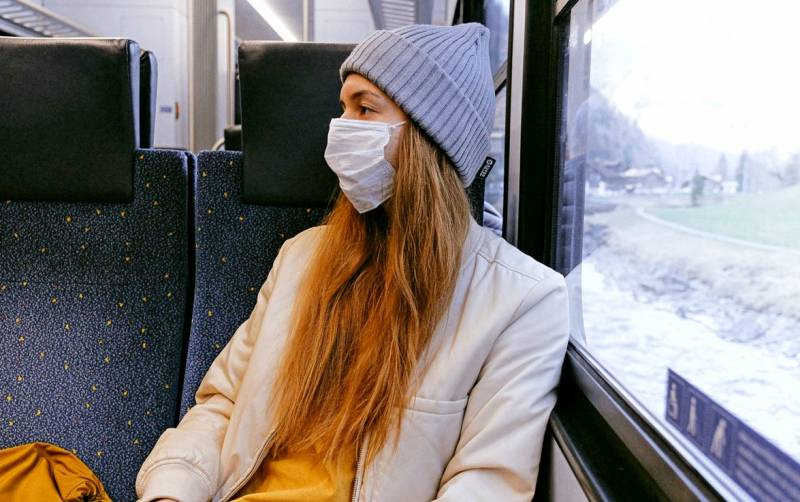 After Beijing announced victory over a new coronavirus infection, 59 cases of COVID-19 from other countries were recorded in China. This caused dissatisfaction of the Chinese population, since 52 cases of such "imports" were in neighboring Russia. This is reported by the Chinese English-language newspaper The Global Times, a structural unit of the People's Daily publication, owned by the Chinese Communist Party.
Against the background of what is happening, rumors appeared aimed at undermining bilateral relations. At the same time, analysts seek to weaken public outrage, recalling historical relations between countries and cooperation in combating the pandemic.
On April 7, 2020, 25 new cases of COVID-19 were reported from northern Shanxi. All infected arrived by air from Russia. On the same day, two cases of COVID-19 from Moscow were reported from Shanghai. At the same time, in the northeastern Heilongjiang province, 25 new cases of importation from Russia through the border Suifenhe were announced. The next day, the Chinese Embassy in Russia announced the temporary closure of the land border between the countries.
According to the Central Television of China, from March 21 to April 7, 2443 people entered Russia from Suifenhe to Russia, 84 of them were confirmed with COVID-19, and 127 of them were asymptomatic carriers of the infection.
Russian experts expect the peak of the epidemic in the country in the next 10-14 days. The epidemic situation in Russia has not yet reached a turning point. This was announced by Chinese Ambassador to Russia Zhang Hanhui in an interview with China Central Television.
The ambassador said that in Russia few people wear masks and abide by the rules of home quarantine. Therefore, it is likely that a significant proportion of the infected have not yet been identified.