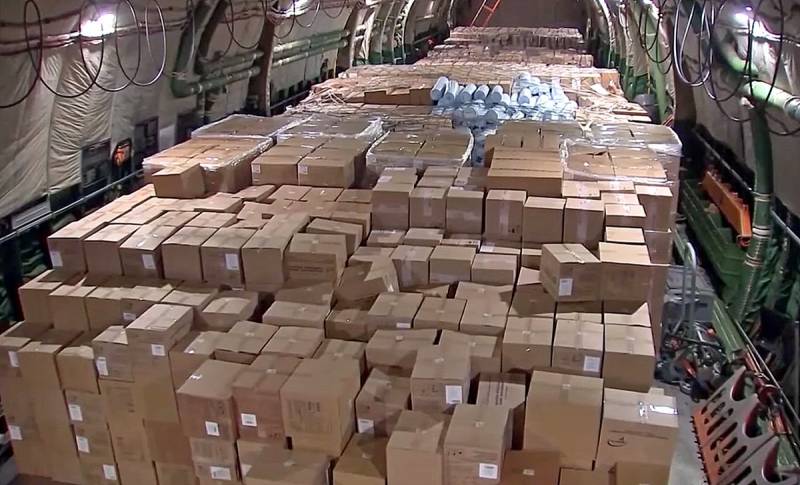 The Ministry of Industry and Trade of the Russian Federation gave an official answer to the question - why does our country actively help others in the fight against the coronavirus pandemic. The answer was published in the telegram channel of the Stopkoronavirus.rf portal created by the Government of the Russian Federation.
The audience question was as follows:
Why are we helping other countries, but we lack masks and antiseptics?
Today the whole world is united in the face of a common threat. Together, we can defeat the pandemic. For this humanitarian reason, it was decided to provide all possible assistance to the countries in greatest need, the Ministry of Industry and Trade said in a reply.
The Russian state is also provided with various assistance by its friends and partners. So, on April 2, an airplane came to us from China, which brought tons of personal protective equipment - medical masks, respirators, other necessary things, the ministry explains.
In addition, today the country's healthcare system is provided with everything necessary. At the same time, production of the most popular means of combating COVID-19 is increasing, the Ministry of Industry and Trade concluded.