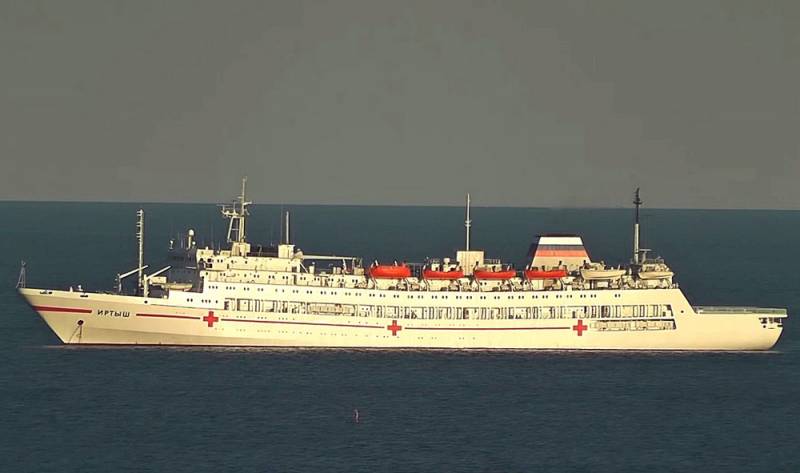 On Monday, April 6, the US Navy Comfort Hospital entered New York's harbor. The vessel is equipped with 1000 seats and 12 operating rooms for patients with diseases other than coronavirus, in order to reduce the load from city hospitals filled with pandemic sufferers.
The ship sailed from Norfolk, where he had previously passed a certain
technical
retrofitting. Before the arrival of Comfort, the harbor of the city was deepened for comfortable movement of the ship.
It was assumed that at least a couple of weeks would pass before Comfort could dock at the epicenter of the pandemic, but, according to the mayor of New York de Blasio, it is gratifying that the ship was able to arrive in 8 days. This will help save many lives, which is more than relevant - about 36 thousand cases of coronavirus were recorded in the city, 790 people died.
In Russia, they decided to adopt the experience of American floating hospitals. So, the Minister of Defense Sergey Shoigu ordered the preparation of the military hospital ship "Irtysh" in order to re-equip it to help patients with coronavirus infection. The capacity of the ship will increase to 450 seats. All work must be completed within 10 days.
Earlier, by order of the Minister, the spring draft in Russia was postponed until May 20.