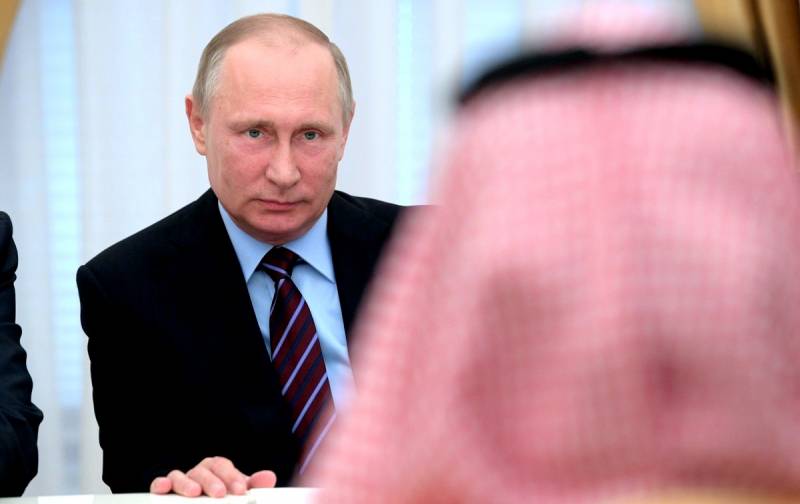 The reason for the difficulties in resolving the oil crisis was the inability of the authorities of Russia and Saudi Arabia to agree on the volume of oil production. About this writes the Bloomberg agency.
The crisis itself is currently exacerbated by the ultimatum that official Riyadh presented to Moscow with demands to limit the volume of extracted raw materials. Russia was called on to remove 1,5 million barrels of "black gold" from the market per day — more than anyone else among the OPEC member countries.
Then the authorities of the Russian Federation refused a radical reduction in oil production. In general, countries agree to reduce its performance by 10 million barrels, but the question is how to distribute this volume between the powers.
Saudi Arabia plans to reduce oil production by 3 million barrels and offers the UAE, Iran and Russia to reduce it by 1,5 million barrels. But it is proposed to do this from current levels, after OPEC countries have increased oil production. As for Russia, it did not increase it in April, and therefore the Russian authorities insisted that the decrease in production be calculated on the basis of average indicators. While disagreements can not be overcome.
The authorities of the countries agree on the fact that the United States should reduce the level of oil production, but Trump reacted ambiguously to this, making it clear that perhaps the United States will do it, or maybe not.
A new meeting within OPEC + was to be held on April 6, then it was postponed to April 9. The reason for the delay is the disagreement between Saudi Arabia and the Russian Federation. Countries shift responsibility for unleashing a price war amid falling demand for raw materials. However, the oil market reacts positively to the very fact of negotiations - the price of oil rose to $ 34 per barrel.