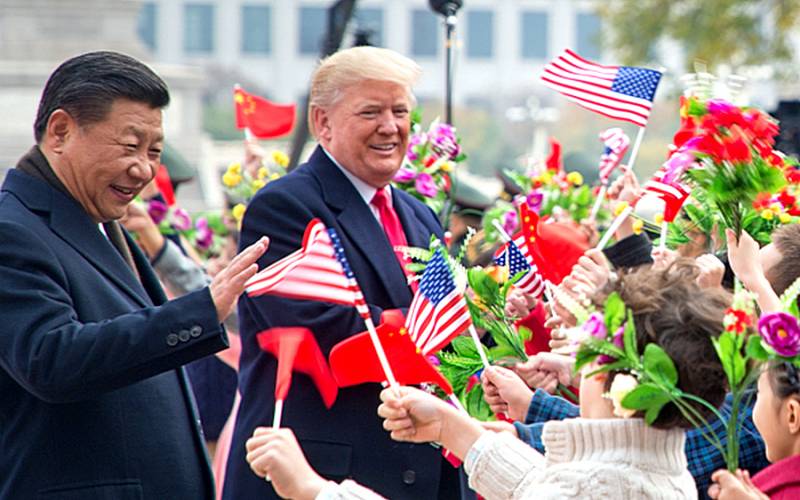 For many years, China has been positioned by the US official authorities as a country that threatens them on the world stage, is one of their global competitors in dominating the planet, CNN broadcasts. China, in the eyes of Washington, is an authoritarian state that violates human rights, a threat to peace and stability. Finally, China, according to officials in the Trump administration, has long concealed the truth about the outbreak of coronavirus in its country.
And now what? Now China is helping other countries suffering from the terrible epidemic cope with it by supplying medical equipment. And the United States is no exception to this list of countries. Moreover, the epicenter of the pandemic has moved precisely to the territory of the United States, where more than 350 thousand cases of COVID-19 are registered.
The situation is aggravated by the indecision of the authorities in the fight against the disease. So, President Trump hesitated for a long time before he passed a law aimed at providing the necessary materials to enterprises for the manufacture of antiviral masks. The export of personal protective equipment was suspended, but by then about 7 thousand US residents had already died. And the country still cannot cope with this scourge on its own.
Meanwhile, according to some American media, it is China, with experience in combating coronavirus, that sends planes to help the most affected countries, thereby expanding its foreign policy dominance. Thus, it is the Celestial Empire, due to such a combination of circumstances, which can take
economic
niches rapidly lost by Americans around the world. "The world is American" ends, is the era of peace "in Chinese"?
The terrible reality is that the White House administration put the lives of Americans in the hands of China, writes the website of CNN.