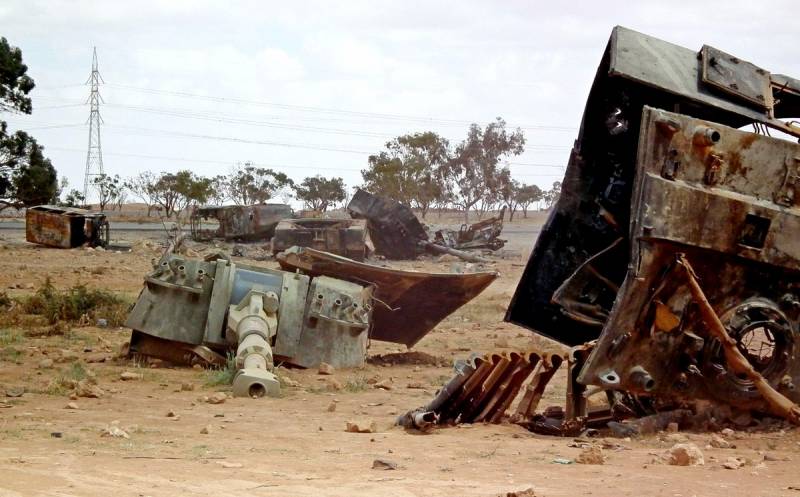 The Libyan National Army (LNA) struck Turkish positions in northwestern Libya east of the city of Misurata on the evening of April 6, according to the Arab newspaper Asharq Al-Awsat.
Libyans, led by Marshal Haftar, fired from aircraft at ammunition and weapons depots in the Abugrain region. A representative of the Libyan army, on condition of anonymity, said that several Turkish officers were killed as a result of air attacks (the death toll is not known).
Ahmed al-Mismari, an official spokesman for the LNA, said that a day earlier the PNS (Government of National Accord), led by Faiz Saraj, had launched an attack on a cargo plane transporting medicine to a field hospital, which was created to combat the epidemic of coronavirus 80 km south from the capital of Tripoli, in the city of Tarhuna.
Al-Mismari also said that Haftar's troops plan to stop the Turkish occupation of the country and are determined to put an end to the PNS, which operates alongside official Ankara. On Friday last week, LNA troops bombed an enemy armored convoy, destroying 25 of its units.
Some commentators believe that Turkey, using the ceasefire established in Idlib, is moving its troops from Syria to Libya in order to support the PNS.