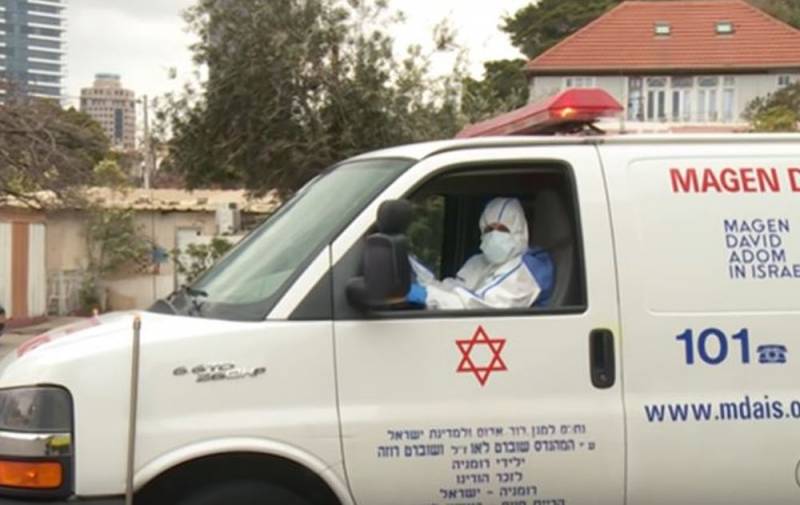 A few days ago, El Al Airlines flew to Ben Gurion Airport (Tel Aviv, Israel) and delivered 160 new ventilators for patients infected with COVID-19, as well as hundreds of thousands of masks and coveralls for medical workers. As reported by the Israeli
news
Ynet's website is a delivery from abroad organized by Mossad's foreign intelligence service.
A source from the joint operational headquarters of Mossad, the Ministry of Health and the Ministry of Defense of Israel told the portal that in the coming days another 10 aircraft with various medical loads will arrive in Israel.
In addition, the source said that in Israel, the assembly speed of mechanical ventilation was increased at two production lines, on which dozens of such devices are produced daily. The Israeli health care system urgently needs 7 thousand mechanical ventilation for seriously ill patients.
Before this, the Israeli Ministry of Defense reported on 11 special flights from other countries, with dozens of tons of various medical cargoes.
The source said that the Mossad's employees "are constantly making purchases around the world and sending the necessary cargoes by plane to Israel." Several million protective masks, plastic glasses, overalls and hundreds of thousands of test kits for COVID-19 have already been brought.
We remind you that before this, the Israeli Ministry of Health, Sarel and KS Kim International, as well as El-Al Airlines, carried out a special operation and delivered 900 Kaletra tablets to Israel. This medicine, containing two substances - lopinavir and ritonavir - has been shown to be effective in treating patients with coronavirus. A consignment of medicine arrived in Israel from a state whose name is prohibited to be disclosed. The drug was transferred to the state Sarel, which distributes it to hospitals. He oversaw the Mossad event.
On April 6, 2020, Israel has 8611 infected. Died - 56 people. 585 people recovered.