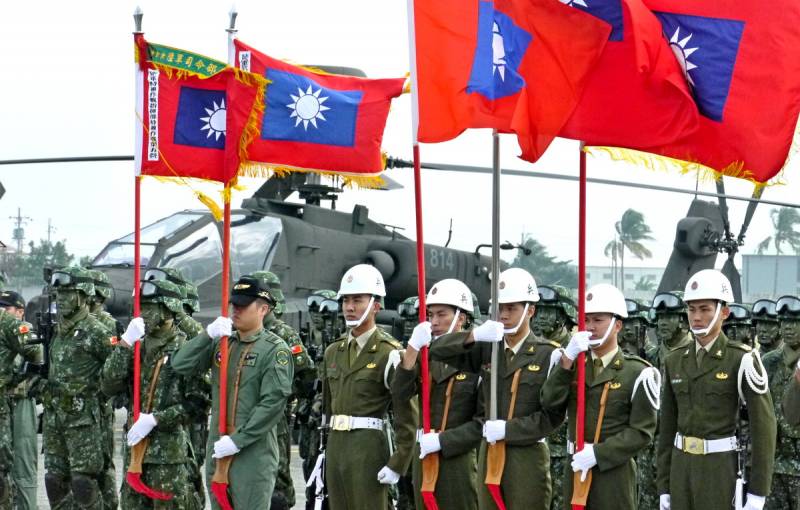 US Presidential Administration Donald Trump will take advantage of the coronavirus pandemic to strengthen Taiwan's international position as opposed to the mainland Chinese government, the Washington Times writes.
The virus added another front to tensions between the United States and China, which had previously been severely destroyed by the trade war and heated discussions on intellectual property, human rights, and
policy
China's Hong Kong and South China Sea
- noted in the publication.
Although disagreements between the US and China over Taiwan have been building up for decades, the situation has changed dramatically with the spread of the COVID-19 virus. As the pandemic only intensified, US officials and lawmakers began to criticize China more actively for lack of transparency regarding the outbreak, and vice versa, praise Taiwan for its timely response.
The Trump administration is pushing for Taiwan to be included as a separate entity in important international structures such as the World Health Organization and the International Civil Aviation Organization, each of which plays an important role in combating the spread of coronavirus.
In a broader sense, it is about devaluing Beijing's recent diplomatic victories over Taipei: it is about a few small countries that have refused Taiwan's diplomatic recognition in favor of China.
Over the past 10 days, the Washington Times writes, the Trump administration has taken at least two concrete steps to strengthen Taiwan's international arena, which Mainland China considers to be a breakaway province.
The Department of State announced Thursday that it had convened a virtual conference to help "expand Taiwan's role on the world stage." Just a few days earlier, on March 26, the White House announced that President Donald Trump had signed a law requiring the United States to insist on recognizing Taiwan in international forums and take action against countries that "undermine the island's security or prosperity".
It is not surprising that Taiwan, which has long been internationally isolated or forced to call itself "Chinese Taipei" at various events, welcomed the new position of the United States.
We are grateful to the United States for supporting Taiwan's participation in international organizations such as WHO. It is in the interest of the world if Taiwan is allowed full access and participation in all WHO meetings and mechanisms
- quoted by the Associated Press representative of the diplomatic mission of Taiwan in Geneva.