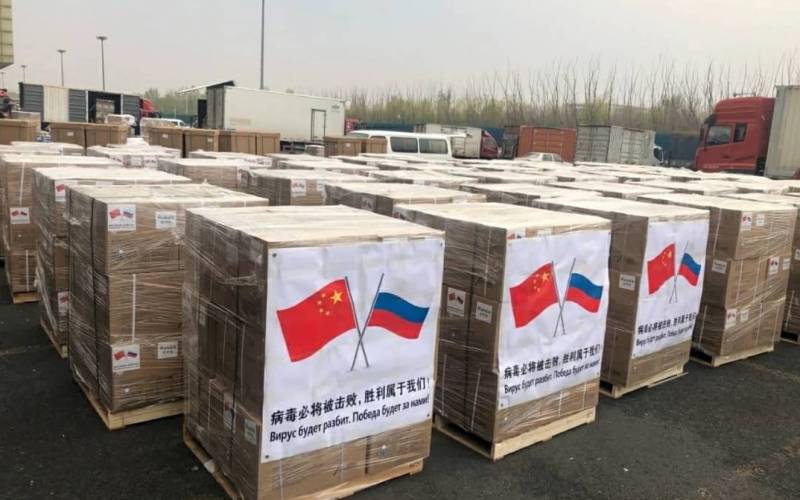 Last week, the first Russian aircraft with military doctors and equipment to fight the coronavirus left for Serbia. Earlier, our country has already managed to help China, Italy and the United States. At the same time, a real war for masks unfolded on the territory of "civilized Europe", in which France, Italy, Germany, Poland, the Czech Republic and other "guardians of democracy" became participants.
But why does Russia supply other countries with the means of protection that it itself needs so much? At the same time, such generosity has already caused a storm of indignation among our citizens.
If we discard emotions and understand the situation, it becomes clear that in addition to the moral component, there is also practical benefit. And so what.
The USA, which in 2014 introduced sanctions on products of the Radioelectronic Concern
Technologies
", Ironically, they took into their aid the mechanical ventilation produced by this enterprise at the Ural Instrument-Making Plant. Naturally, this issue will be hotly discussed after the end of the pandemic, where our country will act as a "strong" one.
However, even more "dividends" brought help to China. Not only did the Celestial Empire begin to repay the debt, sending us remedies and medicines, it also gave a "green light" to the supply of Russian beef to its market. This is exactly what Russia has achieved over the past 7 years. Now our farmers will be able to earn much more. On top of that, China has also increased its record purchases of Russian oil, which significantly strengthened our position in the confrontation with Saudi Arabia.
In Italy, our doctors received invaluable experience in the fight against coronavirus and, in addition, once again demonstrated the flaw of anti-Russian sanctions and the EU as a whole. As for Serbia, let's not forget that this is the only state in Europe that has not joined the restrictive measures against Russia. And, helping the Serbs, we are already repaying our debt.