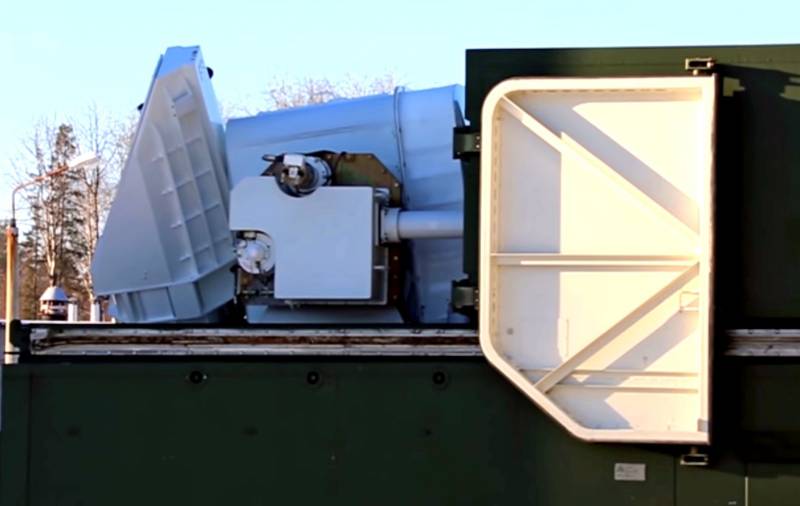 Combat lasers, which the USA has been obsessed with since the last century, are no longer an attribute of science fiction films. So, today, Americans have two prototypes: ground, capable of shooting small drones at a distance of 1,6 km and ship, intercepting missiles of small and medium class, at a distance of up to 18 km.
According to the developers of "miracle weapons", in the future, when the latter goes into the series, it will be able to hit one target every 1,5 seconds. Moreover, one such shot will cost only $ 1. For comparison, one modern short-range anti-aircraft missile costs more than $ 1 million. However, today these are just promises.
At the same time, in Russia since 2017, the military operation of the latest Peresvet laser complex has been conducted. Despite strict secrecy, it is known that at the moment the pulse power reaches 3 MW, which is enough to destroy drones, missiles of any kind and satellites in low orbits. In the future, it is planned to increase capacity to 10 MW, which will even allow the interception of nuclear warheads.
The main feature of the domestic "weapon of the future" is a laser-laser reactor with direct fission fragmentation and unique
technology
addition of lasers with the formation of high-temperature plasma at a remote point calculated in advance. The latter allows firing regardless of climatic conditions.
It is worth noting that the "Relight" has already been put into service, and its mobility (mounted on the basis of the KamAZ chassis) allows you to form protective lines at any desired point. At the same time, in the event of a global war, our complex will be able to disable the GPS orbital grouping without problems, completely "blinding" a potential enemy. And this is a powerful argument!