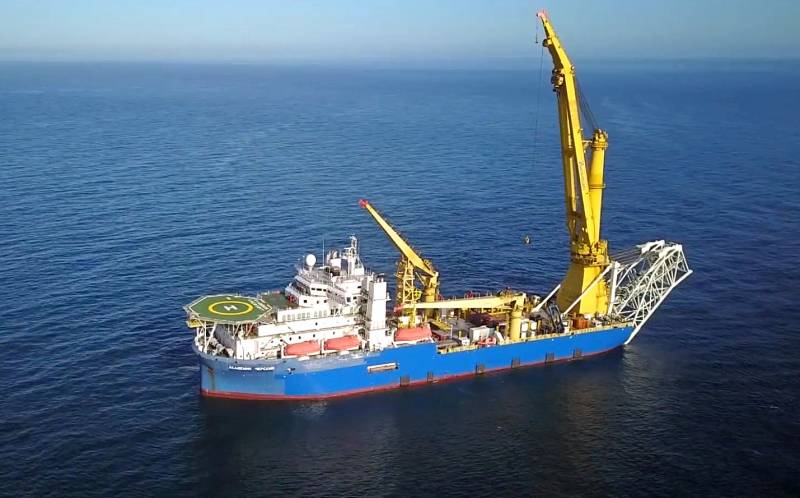 The Akademik Chersky pipe-and-lay vessel, owned by Gazprom Fleet, a 100% subsidiary of PJSC Gazprom, continues to move steadily to the Baltic to complete the Nord Stream-2 gas pipeline. Currently, KMTUS has circled the African continent from the south and headed for the port of Las Palmas, located on the Canary Islands (Spain).
Vessel traffic is monitored by marine monitoring sites Marine Traffic and Vesselfinder. According to their information, recently the ship was opposite Angola, but already on April 18, 2020 should approach the aforementioned archipelago located in the Atlantic Ocean, opposite the coast of Morocco and Western Sahara.
We remind you that KMTUS left Nakhodka in the Sea of ​​Japan, heading for Singapore on February 9, 2020. After that, "Alexander Chersky", accompanied by ships of the Russian Navy, headed for Sri Lanka and Mozambique, breaking the Indian Ocean.
I must add that while "Alexander Chersky" is moving in the direction of the Baltic, European companies
carry out
necessary support work on the unfinished gas pipeline. They continue to sketch stones at the constructed site, and also conduct visual inspection and instrumental control of the gas pipeline.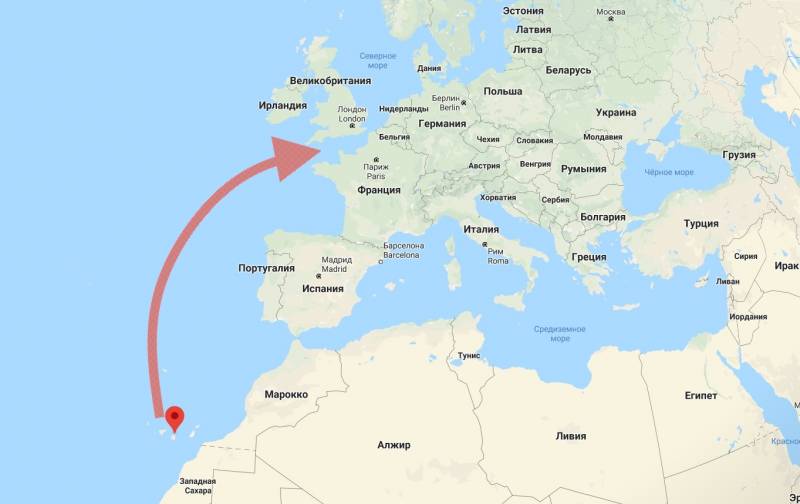 "Academician Chersky" after visiting the Canary Islands will be the last spurt. The vessel will need to overcome the "hospitable" English Channel and get into the North Sea. Then go through the Danish Straits to the Baltic Sea (a system of straits between the Scandinavian and Jutland Peninsulas). Although the ship can get to the Baltic Sea in another way - go through the navigable Kiel Canal (the former Kaiser Wilhelm Canal) in Germany, which connects the Baltic Sea and the North Sea.