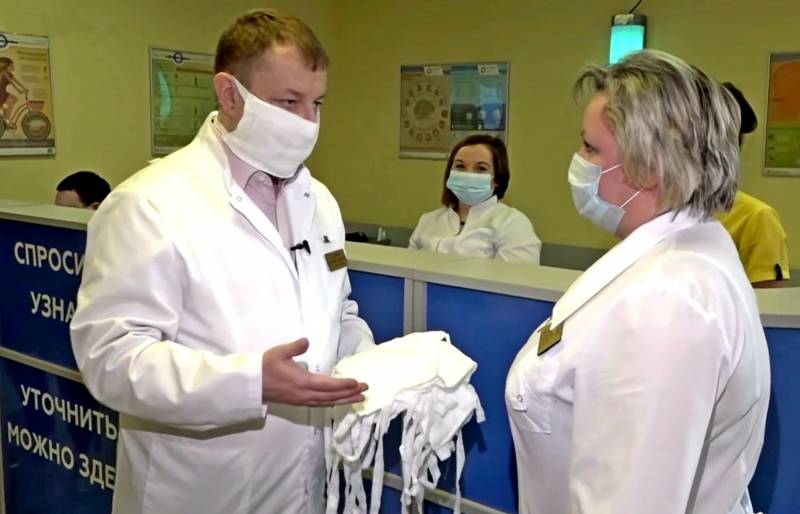 Russian authorities are struggling with growing population irritation. All the fault is the help that their country renders to other states because of the COVID-19 epidemic. It is reported by National Public Radio (NPR, National Public Radio) - the largest NGO in the United States, with 797 radio stations.
Nearly a dozen Russian aircraft filled with medicines landed in Serbia on April 3, 2020. This is the last action in a series of controversial Kremlin humanitarian missions carried out amid the spread of COVID-19 around the world.
Indeed, for some Russians, these supplies are an example of generosity in times of global need. But others see the Kremlin pursuing broader foreign policy and propaganda goals, the website of the radio station writes.
Another mission preceded the delivery of aid to Serbia - to Italy "destroyed by the coronavirus". As many as 15 aircraft delivered medicines, equipment and doctors there. Moscow called this action "from Russia with love."
On April 1, 2020, a Russian plane arrived in New York by agreement between US President Donald Trump and Russian leader Vladimir Putin. The delivered cargo, weighing 60 tons, included personal protective equipment and ventilation devices. The White House administration thanked Russia.
The arrival of the Russian transporter in New York was broadcast live by Russian international
news
RT channel, which described the cargo as humanitarian aid.
Against this background, public irritation in Russia about the distribution of vital equipment to the right and left is growing, while the fight against infection is also gaining momentum inside the country. Russian doctors claim that they lack personal protective equipment.
At the same time, photo and video materials from Russian hospitals appear on social networks, where medical personnel manually make gauze masks.