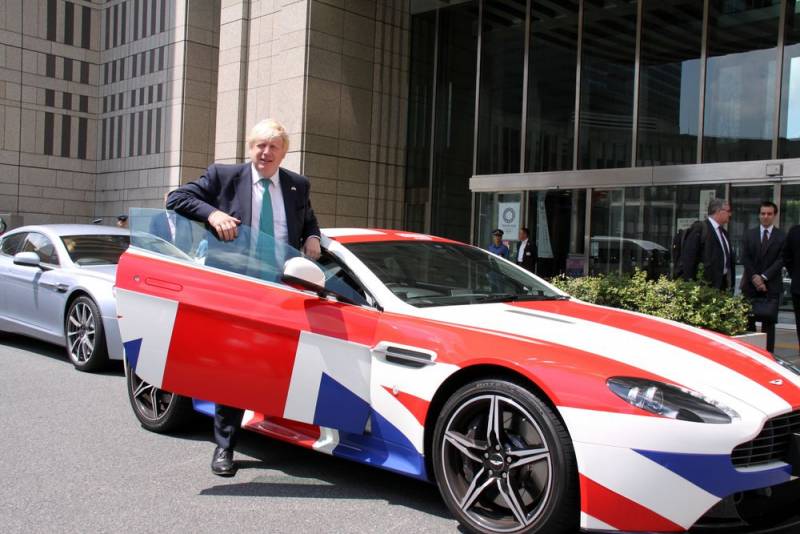 From the UK, it is reported that Prime Minister Boris Johnson was rushed to the hospital. COVID-11 was identified at the head of the British Cabinet 19 days ago, since then he has been in self-isolation at home, leading the government remotely.
Johnson is urgently hospitalized, he will undergo mechanical ventilation
- declared
RIA News"
a source close to the leadership of England's national healthcare system.
Before that, an official spokesman for the prime minister informed the public that Johnson was still having health problems. Fever and cough do not go away. Therefore, the attending physician recommended Johnson to be transported to the hospital.
Moreover, Downing Street emphasized that Johnson continues to lead the Cabinet and is in touch.
Currently, 47806 infected with COVID-19 have been identified in the UK. 4934 people died, only 135 patients were cured.
We remind you that on April 3, 2020, 71-year-old Prince Charles opened the first hospital in the UK, built specifically for the treatment of COVID-19. March 25, 2020 the prince was identified coronavirus. He successfully underwent a course of treatment and quarantined on March 30, 2020.
Before that, on March 22, 2020, 65-year-old German Chancellor Angela Merkel went to self-isolation. She made this decision after visiting her doctor, who, it turned out, was infected. Merkel now leads the German government remotely.
And even earlier, on March 7, 2020, 73-year-old US President Donald Trump was having dinner with Brazilian President Jair Bolsonaru at his Mar-a-Lago estate in Palm Beach. It later turned out that the assistant to the Brazilian public relations leader Fabio Weingarten, who also saw Trump, was infected with COVID-19. At the same time, the coronavirus was not detected in the president of Brazil. March 13, 2020 Bolsonaru denied all the rumors about himself.
At the same time, it became known that the wife of Canadian Prime Minister Sophie Gregoire Trudeau became infected with COVID-19, as evidenced by the results of her analyzes. After that, Prime Minister Justin Trudeau went to quarantine for two weeks.
The 67-year-old president of Russia, Vladimir Putin, has been working for the second week from his residence in Novo-Ogaryovo, and, according to his spokesman Dmitry Peskov, regularly passes coronavirus tests.