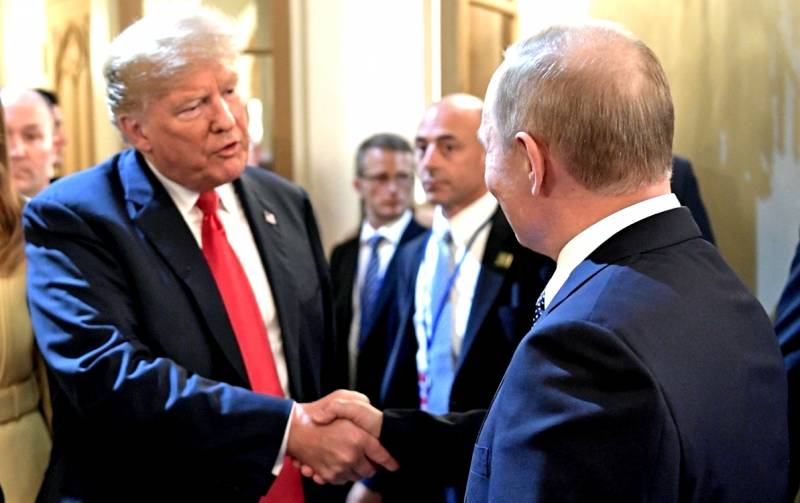 US President Donald Trump unexpectedly reported about 50 million Russians who died at the hands of the Nazis of the Third Reich. What made the American leader speak on this subject during the raging epidemic of COVID-19 in the United States, the German newspaper Die Welt tried to find out.
In a recent interview with Fox & Friends, Trump spoke of Russia as a former ally in World War II. However, it is unclear from what sources Trump got the announced figures.
Russia fought in the Second World War. They lost 50 million people. You were our partner. Germany was our enemy. And now in Germany everything is fine, they have been ahead of us in trade for many years. NATO also pays too little. At the same time, we do not communicate with Russia, but we maintain a dialogue with Germany. How is it that we are talking with some people, but not with others, where does this lead?
- said Trump.
Where Trump's conclusions lead is clear. Trump casts doubt on the Western Alliance, writes Die Welt. In this case, the most powerful person in the world regularly says stupid things. However, these statements are so straightforward that they cannot be ignored.
Authoritative historians estimate the losses of the entire Soviet Union, which included not only today's Russia, but also Ukraine, Belarus, and other states, at 27 million people, including a little more than 8,5 million military personnel. Where did Trump get his numbers?
There are Russian
policy
who talk about more than 40 million dead, inciting Russian nationalism. In addition, Russian President Vladimir Putin denies the role of Joseph Stalin at the beginning of World War II and blames Poland, jointly captured by Germany and the Soviet Union. Therefore, it is impossible to get rid of the feeling that Trump is listening to the whispers of such people.
Under normal circumstances, Trump's statements would have provoked a media protest. But thanks to COVID-19 everything will get away with it, the German newspaper believes. Maybe that's good. After all, Putin seeks to strengthen the contradictions in NATO and the EU and to sow mutual distrust. Trump at the same time quite often is his "useful idiot."