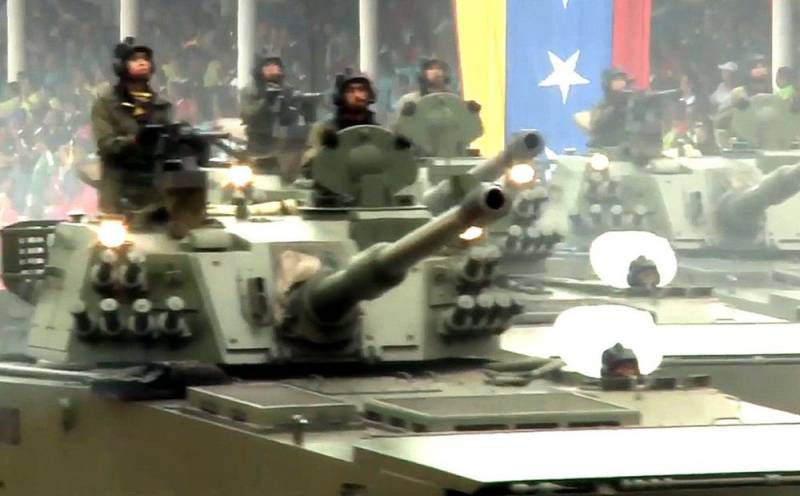 Venezuelan President Nicolas Maduro ordered to mobilize artillery to defend the country. He wrote about this in his Twitter account.
According to Maduro, anti-government armed groups receiving money from the United States and Colombia are preparing to launch terrorist activity and carry out a coup d'état in Venezuela, hiding behind the COVID-19 epidemic.
As part of the current operation, the Bolivarian Shield, I ordered the mobilization of artillery pieces to prepare for the struggle for peace
- Maduro said during a meeting with members of the government in Caracas, the Colombian newspaper El Tiempo reports.
We remind you that US President Donald Trump, despite the raging COVID-19 epidemic in his own country,
I decided
conduct a military operation against drug cartels in South America. U.S. warships and aircraft have already been sent to the southern Caribbean. Trump said that allies from 22 countries will take part in this operation.
Before that, the US Department of Justice has charged Maduro and a number of high-ranking Venezuelan officials with "drug terrorism", corruption and other crimes. After that, the US authorities announced a reward of $ 15 million for the "head" of Maduro.
Therefore, it is not surprising that at the end of March 2020, a combat readiness check was carried out in the air defense units of the Venezuelan Joint Aerospace Defense Command. Now the turn has come to mobilize artillery in Venezuela, because the United States and its allies really do not like the socialist government in Caracas. And Trump, before the election, will not be prevented by a "victorious" war, at least over someone.