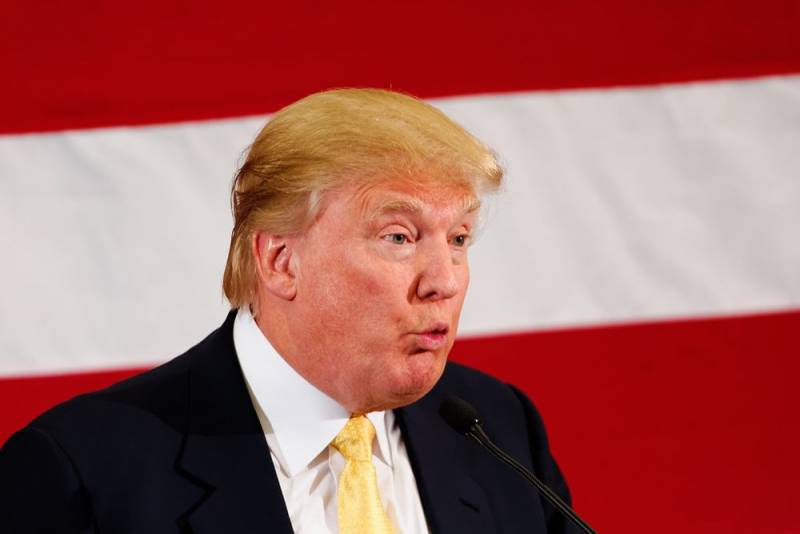 Washington will not yet introduce additional customs duties against Moscow and Riyadh, as it will be able to do this later if Russia and Saudi Arabia "do not treat fairly" with the United States. This statement was made by US President Donald Trump.
According to Trump, customs duties on China and a number of other countries have brought "an incredible amount of money" to the United States. Therefore, the United States can use this method to normalize the situation in the global oil market.
Am I doing this now? No. Am I thinking about their introduction at the moment? No
- quotes Trump Bloomberg agency.
At the same time, Trump does not even consider the option of lifting or easing the existing sanctions, both in relation to Saudi Arabia and Russia. He is confident that the "dispute" between Moscow and Riyadh "is damaging the rest of the world."
Trump emphasized that the price of oil now is "like in the 1950s," "water is now more expensive than oil." Therefore, he believes that Russia and Saudi Arabia will agree "quickly enough", the market will "force" them to "stop". He specified that Russia and Saudi Arabia are now "working very hard."
The US president added that at a meeting with the leaders of American oil companies, the option of potential application of customs duties against Russia and Saudi Arabia was indeed considered.
We remind you that recently Trump
wanted
so that other countries reduce oil production by 10-15 million barrels per day. At the same time, no one is going to reduce production in the USA.