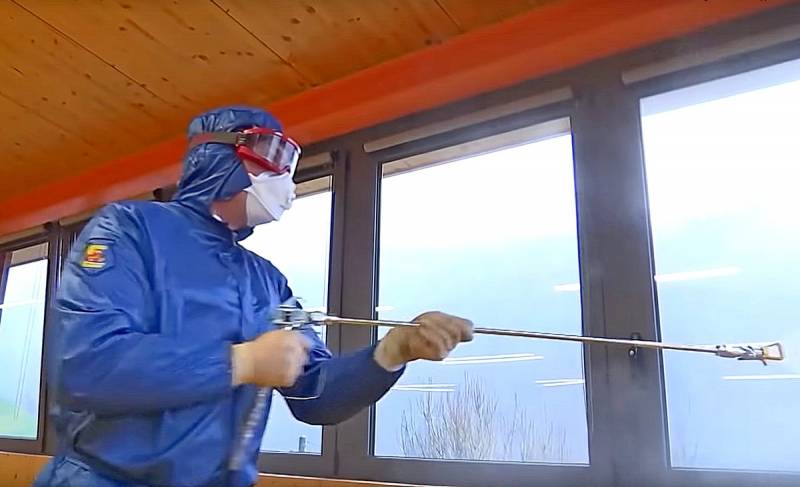 Russia, represented by Major General Igor Konashenkov, threatens the Italian journalist Jacopo Jacoboni (Jacopo Iacoboni) for disliking the critical publications about the medical care that Moscow provided to Italy. So writes the Italian newspaper La Repubblica.
The difficult coexistence of "Putin's Russia" and freedom of the press this time crossed the borders of the Federation to "deflagrate" in Italy. A general in the service of the "Moscow Tsar" strongly condemns and threatens the journalist for a series of investigations concerning medical aid delivered from Russia to Italy. The publication requires the intervention of the Italian government in this matter.
Since the end of March, the Turin newspaper has published three articles by Jacobo Jacoboni, asking questions about the real goals and, above all, the actual benefits of the help sent by Moscow to fight the coronavirus.
Jacoboni's publications focus on the Russian military, who are struggling with COVID-19, as well as the supply of medical care, which is called "80% useless." What did Moscow react on April 2, 2020 with an official statement from Konashenkov published on the Facebook page of the Ministry of Defense.
In a statement, the Russian general draws attention to the fact that for two weeks the newspaper La Stampa has been trying to discredit the mission of the Russians, who were mobilized to help the Italians in difficult times.
Hiding behind the ideals of freedom of speech and pluralism of opinions, the press is fueling the Cold War, spreading fake
news
referring to "opinions" expressed by anonymous "high officials". Moreover, the press is not afraid to use everything that the authors can come up with on the basis of the recommendations that they found in books on anti-Soviet propaganda
- wrote the head of the Department of Information and Mass Communications of the Ministry of Defense.
Konashenkov accused La Stampa of speculating, despite which, Russian experts will continue to provide assistance in the city of Bergamo and its environs, saving Italian citizens. He emphasized that no aggressive rhetoric will distract the Russians from fulfilling their mission. After which the general recommended recalling the old proverb - "who digs a hole for another, he will fall into it."
To be clearer: a bad penny always comes back
- hinted Konashenkov.
The latest expressions of the general were perceived as a threat
politicians
close to La Stampa.
One cannot but notice the inappropriate tone of certain expressions. Freedom of speech and opinion is the main value of our country.
- said the Italian Foreign Minister Luigi Di Mayo.