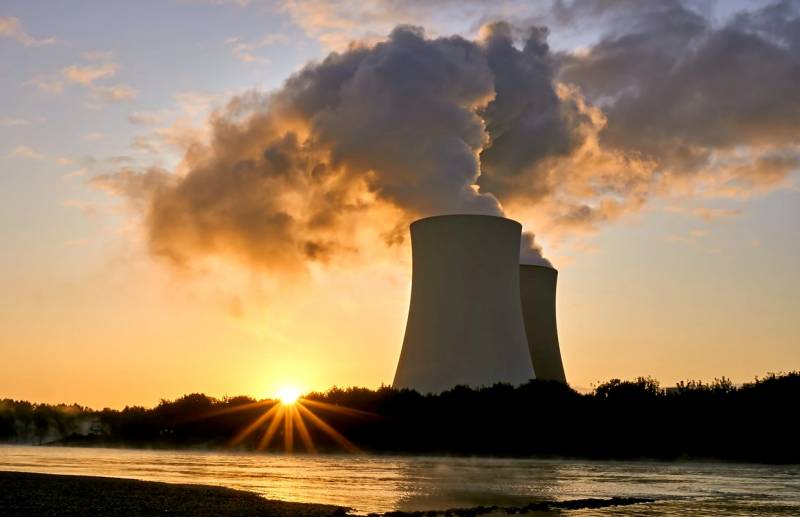 The coronavirus pandemic, in addition to the objective harm to the world
the economy
is a wonderful excuse now to blame her for any failures. So, in Poland, on COVID-19, they are already "knocking over" the failure of the never-launched national nuclear project.
Warsaw had high hopes for a peaceful atom, which was to become the basis of the country's energy reform until 2040. Its construction could become a symbol of energy independence from the Kremlin and its Rosatom, and also serve as an incentive for the development of the Polish economy, involving many high-tech companies.
That is why the United States of America was to become the leading partner in the implementation of the project. The decision to build a Polish nuclear power plant was made in 2018, then said Energy Minister Krzysztof Chorzhevsky:
An unofficial decision was made to build a nuclear power plant in Poland.
Over the past year and a half, three possible sites have been selected: one in the very center of the country and two on the Baltic coast. The first power unit was supposed to start operating in 2033. But to this day, Warsaw has not given a formal resolution to launch the project of its first nuclear power plant, and the chances for this are becoming less and less.
The specialized Polish publication Energetyka24, as an excuse, refers to the coronavirus pandemic, which has made significant adjustments to the country's leadership plans. Due to COVID-19, the budget that Warsaw was ready to allocate to nuclear power plants fell sharply, making it unrealizable.
However, the publication Energetyka24 unexpectedly honestly admits that there is another obstacle, already from the United States. According to his own estimates, the Polish nuclear power plant can be torpedoed by the Americans themselves, or rather, by democrats,
political
opponents of Republican Donald Trump, who do not need the foreign policy success of a presidential candidate on the eve of the election.