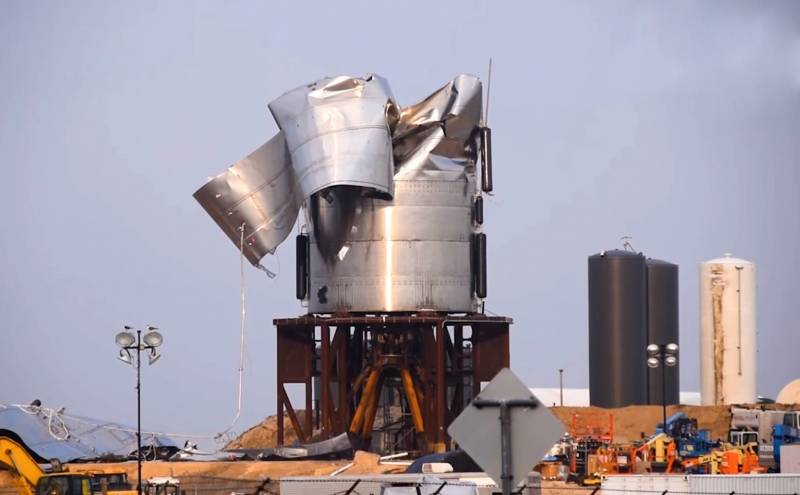 SpaceX continues to test prototypes for its Starship spacecraft. It is reported that the SN3 prototype exploded during cryogenic testing. On this, April 3, 2020, NASASpaceflight YouTube channel informed the public.
At the same time, Elon Musk, the head of SpaceX, has already stated that the details of what happened are being studied. In his opinion, the cause of the incident, most likely, is the incorrect test parameters.
SpaceX has already informed the public that the remnants of SN3 are now being dismantled to make room for the SN4 prototype. A video of the dismantling was also published on the specified channel.
We remind you that this is the third unsuccessful Starship test in the last six months. Before that, in February 2020, at a company training ground near the village of Boca Chica in Texas, on a cryo-test
exploded
prototype SN1. And in January 2020, during testing, the capacity of the future spacecraft exploded when it was checked for overpressure. Moreover, even earlier, in November 2019, the testing of the prototype Mk1 ended in failure.
It should be added that before this, Elon Musk promised that the orbital flight of the Starship prototype will certainly take place in 2020.