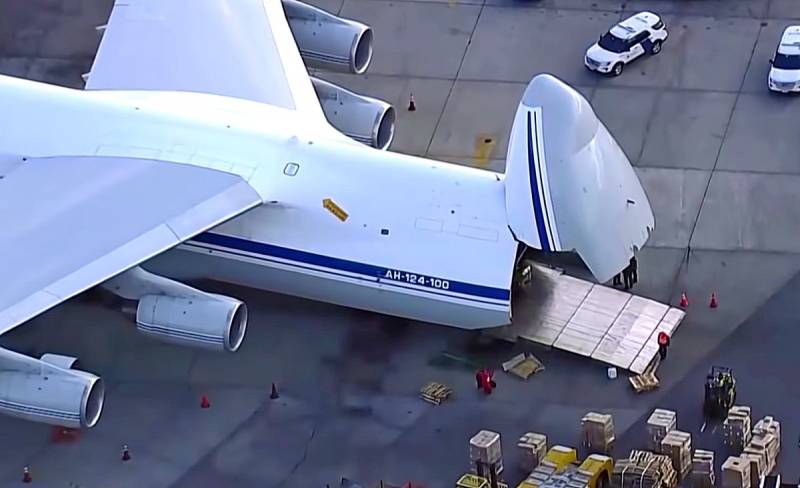 The delivery of Russian medical care to combat COVID-19 in the United States is indignant and criticized, the American television channel CNN broadcasts.
Former State Department officials were "puzzled" and "stunned" by the US purchase of medical supplies in Russia against the backdrop of the coronavirus pandemic - a move that, according to experts, is "the Kremlin's propaganda victory."
A Russian aircraft with equipment landed in New York on April 1, 2020. Moreover, the American air traffic controller thanked the Russian pilots for the assistance provided. State Department spokeswoman Morgan Ortagus said the United States has procured everything it needs, including mechanical ventilation and personal protective equipment.
Both countries in the past provided humanitarian assistance to each other during crises and will undoubtedly do so again in the future. This is a time to work together to overcome a common enemy that threatens the lives of us all.
- added Ortagus.
At the same time, the decision of the White House was met with bewilderment by a number of former officials.
Perhaps this is the case when Trump made an independent decision, and the bureaucrats carry it out without going into details to avoid criticism
- says a former official who wished to remain anonymous.
The Russians will send as many aircraft as possible to us in order to create the impression that we are dependent on Russia. If we continue to accept this, it will make us look weak and their strong
- said another former official.
Former diplomat Brett McGark
call
this delivery is "propaganda bonanza."
In turn, Graham Brooks, director and chief editor of the Atlantic Council's Digital Forensic Research Laboratory, believes that "Russia has come to help. This is a positive but propaganda gesture. "
In many ways, Russian communication with Donald Trump has acquired aspects of trolling. I think this is just another of the incidents we saw when the Russians outwitted the White House
- confident Andrew Weiss, vice president of research at the Carnegie Endowment for Russia and Eurasia.