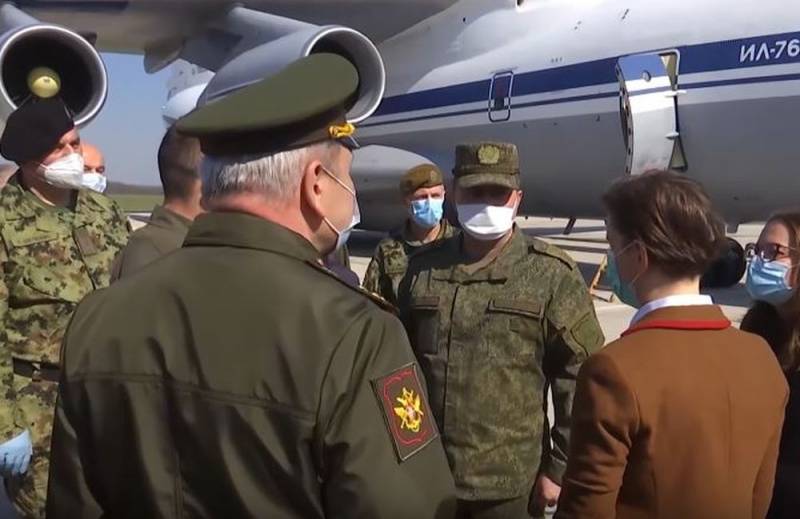 At the request of Belgrade, Moscow sent to Serbia 11 aircraft of the Russian Aerospace Forces Military Transport Aviation with military specialists, equipment and medical assistance to combat COVID-19 coronavirus infection. The public was informed about this by the Ministry of Defense of Russia.
87 Russian military were delivered to Serbia: physicians, virologists, epidemiologists, military personnel of the Radiation, Chemical and Biological Defense (RCHB), as well as protective equipment, 16 military units
equipment
, equipment for epidemiological diagnosis and disinfection.
It should be noted that BTA aircraft flew from the Chkalovsky airfield, located near Moscow, and arrived at the Bataynitsa airfield 20 kilometers northwest of Belgrade. The transfer began on the afternoon of April 3, 2020 and ended in less than a day.
But unlike the route to Italy, airplanes traveled through the airspace of Belarus, Poland, Slovakia and Hungary. As evidenced by aviation monitoring services.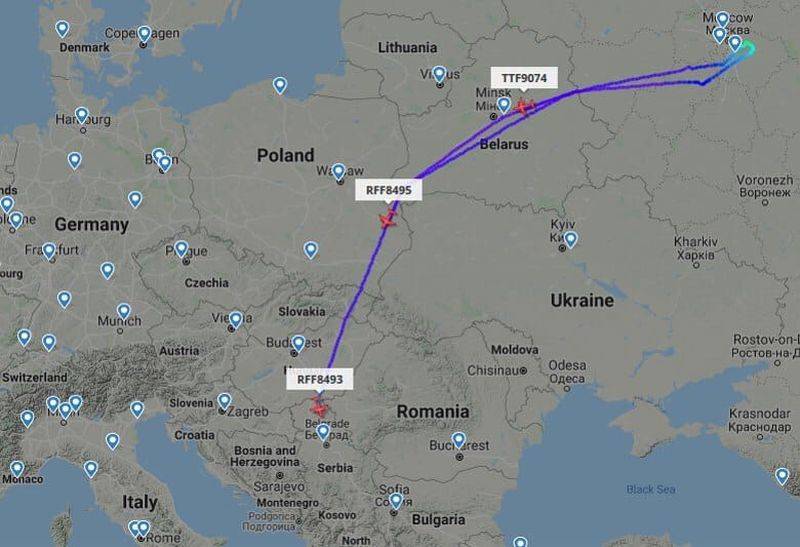 We remind you that in small Serbia 1476 confirmed cases of COVID-19 infection have already been registered. 39 people died. 54 people recovered. The most difficult epidemiological situation has developed in Belgrade, Chupria, Valevo, Novi Sad, Niche, Kragujevac, Kikinda.