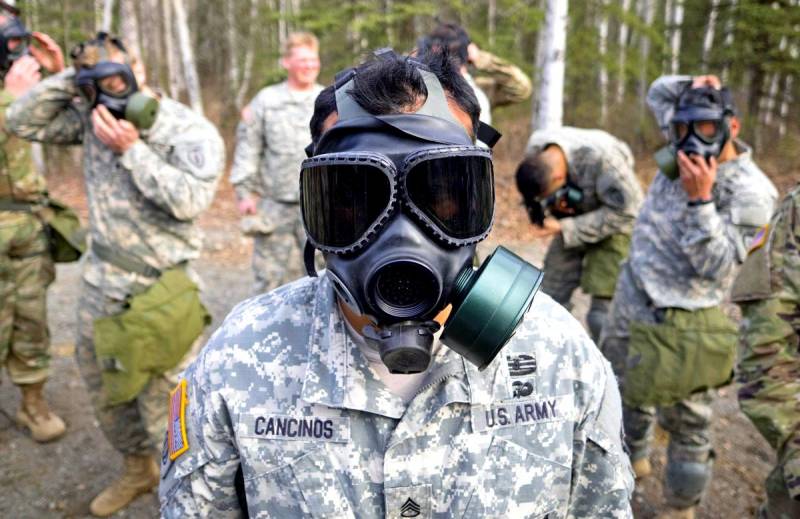 The COVID-19 pandemic has become a terrible test for the whole world. Even the United States, with its claims to superpower, cannot control the coronavirus. The most interesting thing is that Washington began to prepare for something like this many years ago.
The Foreign Policy publication recalled that, back in 2001, almost immediately after the September 11 attacks, the Pentagon conducted large-scale exercises to combat the consequences of a biological attack against the United States, using smallpox by an unknown enemy. The exercises were called "Dark Winter".
The action was organized by the Health Safety Center and the Washington Center for Strategic and International Studies (CSIS). The task was to check how the governing bodies will function in the event of a biological war. For natural simulations, not only the military were involved, but also the real ones.
policy
: Senator Sam Nunn played the role of US President, and Frank Wisner, staff diplomat, was the head of the State Department. The scene was chosen the city of Oklahoma City and its suburbs.
What subjects were subjected to in 2001 is very reminiscent of current events. The "leadership of the country" had to make decisions in the context of a rapidly developing epidemic with a shortage of vaccines and the inability of the health system to adequately respond to challenges. The situation at the exercises was constantly deteriorating: due to lack of food in stores, the population began to scatter outside the quarantine or riot, and mass protests had to be suppressed by the National Guard.
Exercises to combat the biological attack on the United States ended on the second day. Subsequently, reporting on the results of the simulation, Senator Sam Nunn stated:
It would be much easier for us to cope with the consequences of the terrorist explosion.
The 2001 experiment clearly showed what difficulties the United States of America might face in the event of a pandemic. At the same time, the organizers came to the conclusion that, as such, a biological attack will not create a threat to the integrity of the state. Andrew Lakoff, a professor of sociology at the University of Southern California, who studied Dark Winter and its influence, stated:
Dark Winter was an exercise designed to push the system to failure in order to learn about its vulnerabilities. The lessons of the "Dark Winter" formed a policy of biological preparedness for the next 10 years
.
The results of the simulation were reported to the administration of President George W. Bush and to the US Congress.