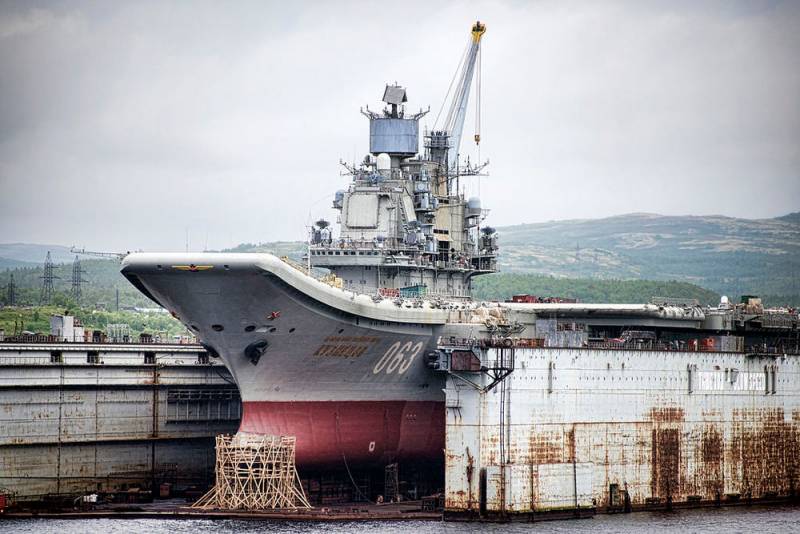 Petersburg company "Investments. Engineering Construction "was unable to fulfill its obligations to modernize the dock at the 35th shipyard in Murmansk and to repair the aircraft-carrying cruiser Admiral Kuznetsov.
According to the publication
Kommersant
, a number of problems encountered by the contractor led to the threat of the execution of a contract worth 20 billion rubles, which the St. Petersburg company concluded with the United Shipbuilding Corporation.
It is now clear that the contractor does not have time to upgrade the dock by the end of 2020 and complete the repair of Admiral Kuznetsov by the end of 2021.
USC does not deny the existence of problems at the company "Investments. Engineering Construction ", including financial ones, and they say that if there is no increase in the pace of work, then the corporation will initiate the termination of the contract.
The authors of the material note that sources familiar with the situation doubt that the aircraft-carrying cruiser will be commissioned even in 2022, since after a defect, the amount of necessary work on the cruiser increased by a third at the request of the customer.
In addition, according to sources, a decision was made to repair a number of systems that were previously planned to be simply inspected. And this, in turn, will increase the period provided for by the schedule by another eight months.