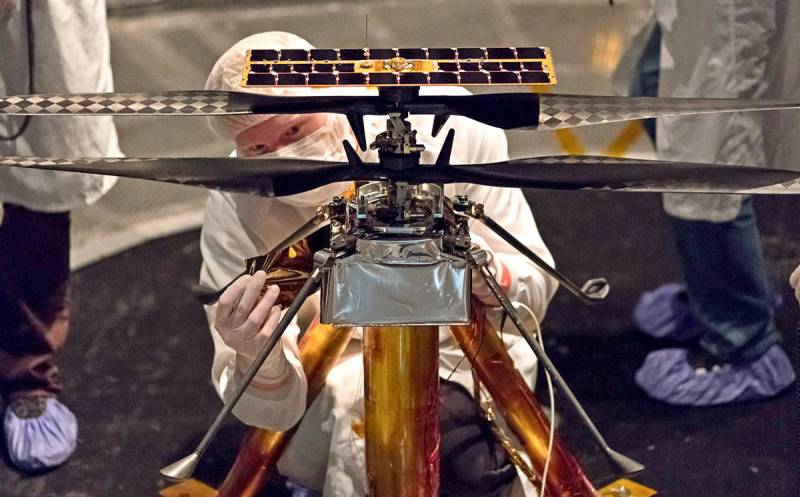 This summer, NASA intends to carry out the Mars 2020 mission, in which a rover called Perseverance will be sent to the Red Planet. The main task of the rover will be to study the surface of our neighbor in the solar system and exogenous (external) geological processes.
However, as it became known, "Persistence" will not go to Mars alone. The rover will be made up of a miniature experimental helicopter Mars Helicopter Scout, which on the eve passed its latest "earthly" tests.
It is worth noting that within the framework of this mission, the aircraft will not participate in research activities. The purpose of sending a helicopter is to conduct tests in Martian environments.
So, according to the plan, the Mars Helicopter Scout will have to carry out 5 sorties. First, the device will rise to a height of 3 meters and freeze for 30 seconds. At the same time, its screws will rotate at a speed of 2900 rpm (which is 10 times faster than that of helicopters on Earth). Then, in the framework of the next flights, the Martian helicopter will try to overcome segments of several hundred meters.
If the Mars Helicopter Scout copes with the task and in practice confirms the possibility of flying in the Martian atmosphere, then new devices will be created on its basis for the next missions. According to scientists, in the future such helicopters can be used as scouts, in particular, for the safe exploration of Martian caves.