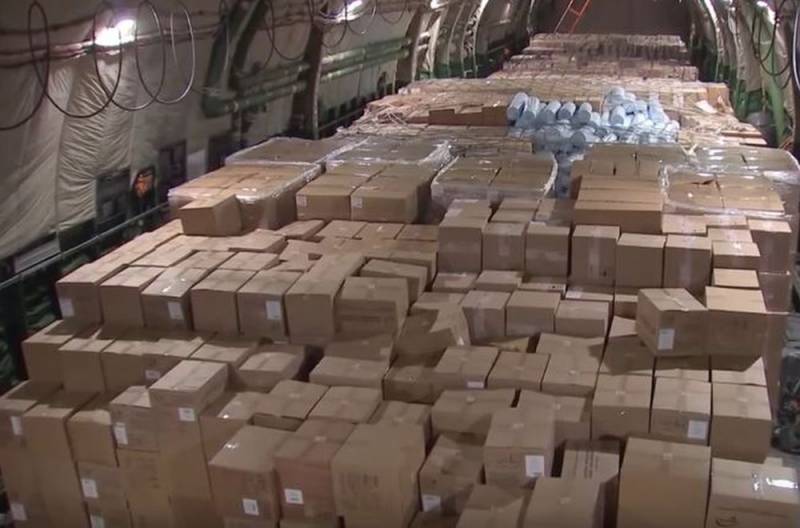 Recently
сообщалось
With what irritation French President Emmanuel Macron took the medical aid of Russia in Italy, in which a dangerous coronavirus infection COVID-19 is raging. And now, the German newspaper Frankfurter Allgemeine Zeitung accuses Russia of conducting a hybrid war against the West during a pandemic.
The columnist doubts that Moscow, providing medical assistance to the United States, is acting with good intentions.
That the Kremlin sent a plane to America with help is laudable. However, despite calls to reduce military activity, Moscow continues to send bombers into the airspace over the Atlantic. And the Russian fleet, which has been unusually long in the Baltic Sea, apparently does not conduct COVID-19 tests there
- wrote conservative journalist Bertold Kohler, who considers transatlantic cooperation as the foundation of external
policy
and German security.
Moreover, Kohler is confident that Russia "continues to wage cyber war against the West" during a pandemic. At the same time, the journalist did not provide evidence and completely forgot that NATO aircraft continue to fly near the borders of Russia, despite the coronavirus. But they also do not conduct tests for COVID-19 there.
Necessary
to remind
that Russia recently sent to the United States the An-124 Ruslan aircraft loaded with medical aid (personal protective equipment and medical equipment) to combat COVID-19. Currently, the United States is in first place in the world in the number of cases. The number of infected there has already exceeded 217 thousand people. More than 5 thousand people died. About 9 thousand people were cured.