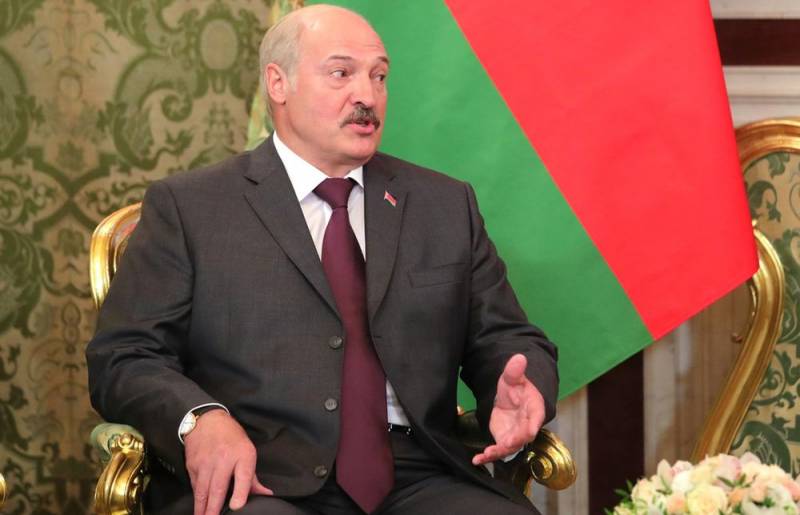 In April 2020, Minsk expects to receive 2 million tons of oil from Russia at a price of about $ 4 per barrel. The Prime Minister of Belarus Sergey Rumas informed about this.
Rumas explained the low price of raw materials as "tough and consistent installation" when buying Russian oil without premiums, which gave the President of Belarus Alexander Lukashenko.
Today, I think Belneftekhim will finish negotiations with Russian companies on oil supplies for April. We expect to receive 2 million tons.
- said Rumas.
The head of state's tough and consistent policy of buying Russian oil at no price premium is maintained by the government. The result of this position is the price at which we will buy oil in April from the Russian Federation - about $ 4 per barrel
- emphasized Rumas.
At the same time, Lukashenko gave an interview to the Interstate TV and Radio Company Mir, which was dedicated to the Day of Unity of the Peoples of Belarus and Russia (celebrated on April 2). The Belarusian leader said that Minsk does not renounce the Union State Treaty, but wants only equal conditions for integration.
This is the first. And secondly, where then will our sovereignty be?
- Lukashenko explained and at the same time asked a question.
According to Lukashenko, Moscow has always insisted that Minsk negotiate independently with Russian oil companies, but now, "when the roasted cock pecked," she decided to decide on the suppliers herself.
We will determine here. Why should you determine? We pay money, we will hold a tender. No ... Whom there, in the Ministry of Economy of Russia, they will determine, they will supply. Is that normal?
- drew attention to Lukashenko.
Lukashenko explained that prior to this, oil was supplied to Belarus only by the companies of businessman Mikhail Gutseriev, but they allegedly began to "spread rot" on him.
Now they threw it out and say: no, they will supply Lukoil, Rosneft, Surgutneftegaz and others
- added Lukashenko.
Lukashenko believes that Russia "seems to have agreed on oil." At the same time, Belarus will still try to diversify oil supplies.
It should be added that on March 31, 2020, the representative of the Russian Transneft, Igor Demin, told reporters that in March 2020, only 278 thousand tons of oil were delivered to the Belorussian refinery - 246 thousand tons to the Polotsk oil refinery and 32 thousand tons to the Mozyr oil refinery . At the same time, in April 2020, Russian oil companies have already submitted applications for 1 million tons of oil - 375 thousand tons to the Polotsk oil refinery and 633 thousand tons to the Mozyr oil refinery. However, shippers at that time did not submit documents for the execution of route orders.