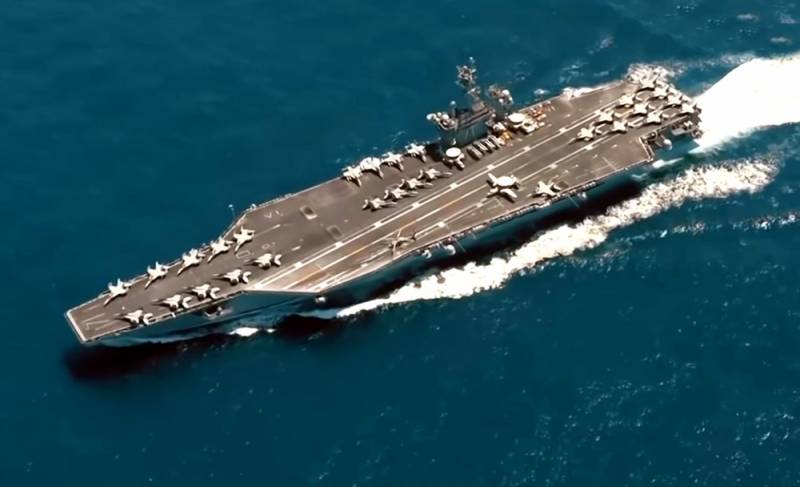 The coronavirus pandemic was an unexpected, but perhaps the most formidable test for the "indestructible" NATO bloc. The exercises have been suspended, France wants to "get out" of Iraq, the alliance's troops are ill in Lithuania and Latvia, and the base in Estonia has remained completely cut off because Poland has closed its borders tightly.
But the problems of the European participants in the bloc are still flowers, compared with those that fell on the head of the US Army. The infected COVID-19s were found on the aircraft carriers Theodore Roosevelt and Ronald Reagan, which not only took the ships out of service for an indefinite period, but also made them "floating insulators".
In addition, fearing the further spread of coronavirus, US Secretary of Defense Mark Esper banned the deployment of troops for a period of 60 days. This means that for two months the rotation of more than 90 thousand soldiers has been "frozen", and American bases around the world will very soon begin to experience supply problems.
Obviously, the Western global security architecture has cracked. Even if the pandemic ends soon, confidence in NATO will be seriously undermined. And it will be especially difficult for Western leaders who will have to explain to the civilian population what their taxes are spent on and why they should defend Europe from Russia, which did not attack even at a time when the alliance was experiencing serious problems.
It is worth noting that the weakening (or even collapse) of NATO can seriously affect global security. Many countries supported by the alliance will be left without protection, and their old enemies will have a chance to revenge, which will inevitably lead to the "unfreezing" of conflicts and wars around the world.
In this situation, someone will have to take responsibility and become a peacemaker. And it is unlikely that there will be a better candidate for this role than Russia. At the same time, for our country such a step will be both a serious challenge and a unique chance to make the world more secure and fair.