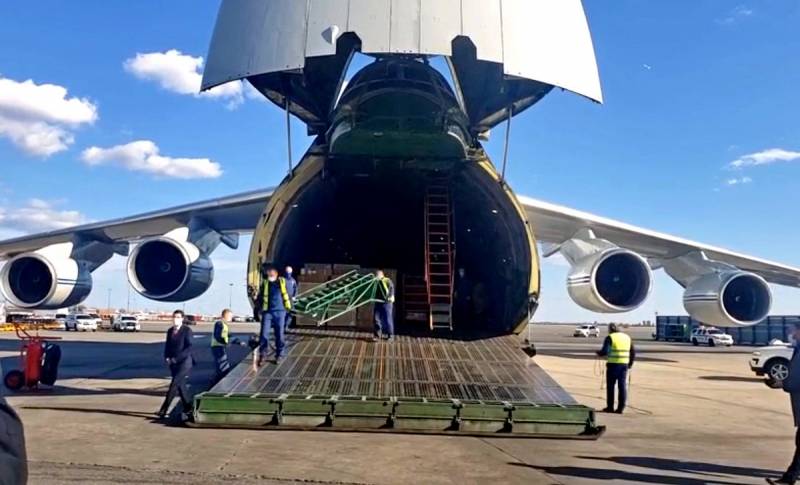 Gazeta.pl, a Polish resource Wiadomości, published a message on the delivery of Russian humanitarian aid to the United States, not forgetting to clarify that this campaign could be used for "propaganda" purposes. Of course, the Slav brothers could not get past such a fertile topic and left comments under the publication.
As always, the comments of the Poles are diverse, from allegations that the Russians sent "potatoes, beets and quilted jackets" to the USA, to quite reasonable remarks criticizing Russophobia and calling for unity in difficult times.
According to the State Department, this is not a help - the United States paid for equipment and transportation.

Poland can also send medical care to the United States. [Party] Law and Justice, fearing accusations of propaganda purposes of such an action, refused such a shameful act.

The Poles hate, despise and fear the Russians - that's why everyone
news
about Russia will be mockingly contemptuous, having nothing to do with reliable information.
This is an obvious gesture of goodwill for both parties, and a very positive step towards peace and harmony between great people. Putin [...] had the same reconciliation plans between Russia and Poland. PiS [Law and Justice Party] destroyed everything!

Doctors in the US should be careful with these masks from the Union, because when they are worn, they will no longer be able to take them off.

Is our best friend and protector kneeling? He has so many bombs, ships, and planes, and he has not managed the virus. And Russia helps Italy and the United States, that is, NATO countries. What does Russophobe think about this?

This is more dangerous than coronavirus. We would never have accepted "help" from the killers of our president (we are talking about Lech Kaczynski, who tragically died in the crash of the Polish Tu-154 near Smolensk - ed.).