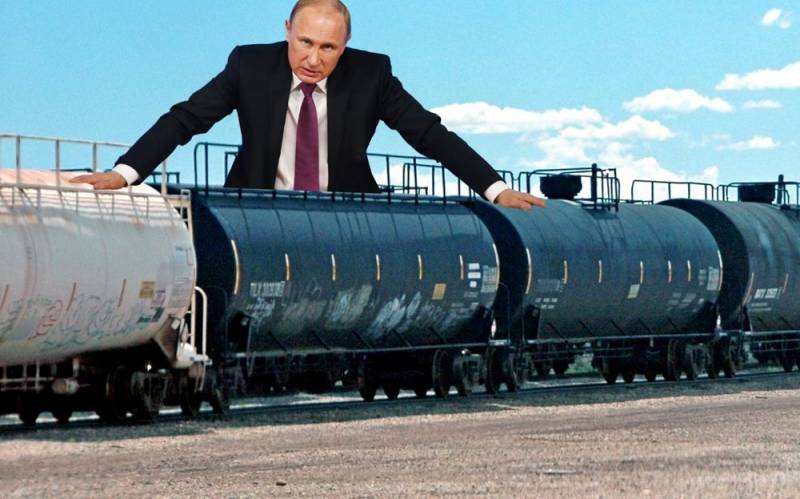 Whiting Petroleum, an American hydrocarbon exploration and shale oil company, filed for bankruptcy protection on April 1, 2020. It is reported by Bloomberg.
It is noted that the company is developing oil fields in North Dakota, but its performance has deteriorated over the past four years. At the same time, the onset of the pandemic of the coronavirus infection COVID-19 and the subsequent drop in oil prices on the world market only aggravated the company's position.
It is clarified that the company was not able to pay this week a debt of $ 262 million. Moreover, the total debt of the company has already reached $ 2,2 billion. Therefore, the owners of Whiting Petroleum decided to ask "to understand and forgive", and at the same time to write off the debt in exchange to transfer control of the company.
Bloomberg points out that the company's difficulties began long before the outbreak of COVID-19. Five years ago, Whiting Petroleum was one of the leaders in shale production in North Dakota. At the same time, competing companies turned their attention to shale oil production in Texas, where costs are significantly lower.
At Whiting Petroleum, they calculated that at a price of oil of $ 50, the company would stay afloat and cope with the debt burden. But the fall in the commodity market was very serious and the price of $ 20 was unacceptable to the company.
At the same time, experts are confident that similar bankruptcies will continue in the United States. For example, analysts at Mizuho Securities USA think that more than 70% of the 6 thousand oil shale producers can stop their work. In turn, Pickering Energy Partners believes that 40% of such companies may go bankrupt in the next two years.
It should be added that on April 1, 2020, Russian leader Vladimir Putin said that Washington was worried about low oil prices because the profitability of shale oil in the United States fluctuated around $ 40 per barrel.
Experts believe that Russia's withdrawal from the agreement with OPEC, which became known in March of this year, was dictated primarily by the desire to oust American shale. Since 2016, the United States has been increasing oil production on a quarterly basis, crushing more and more new markets. Russia, being bound by an agreement with OPEC, was restraining the extraction of "black gold".
Despite the fact that this allowed the Kremlin to form a solid National Welfare Fund, the Americans were also the winners. Oil at 50-60 dollars per barrel allowed to significantly increase the production of shale oil, thereby damaging the US share in the world market and reducing the share of other players.
In the long run, this situation did not suit Moscow, since oil, according to the statement of Vladimir Putin himself, is the main export product of Russia.