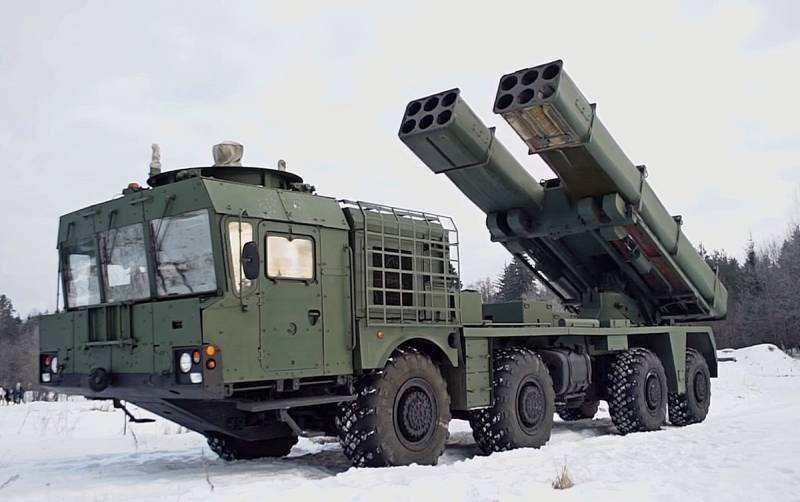 After Crimea became part of Russia in 2014, Moscow began to gradually increase its combat capabilities in the Kaliningrad Region, writes Roger N. McDermott, a senior military research fellow at The Jamestown Foundation. These actions were announced as a response to NATO's increased activity in the region.
The author claims that the key component of the gain is the buildup by Russians in the region of the shock potential of increased range. At the same time, Moscow gives this as a reaction to US plans to deploy missile defense in Europe.
The expert noted that the artillery brigade, based in Kaliningrad, received the new Tornado-S MLRS, which replaced the old BM-21 Grad.
McDermott noted that the Tornado-S has a firing range of 120 kilometers. At the same time, the accuracy of these MLRS is ensured by the Russian satellite navigation system GLONASS. The expert also drew attention to the successes of Russians in matters of artillery integration.
Moscow seeks to combine all these military / weapons assets in a single information space, creating synergies between the artillery barrels and high-precision missile systems
- the expert considers.
According to the expert, now Russian gunners can receive target information from advanced spotters and UAVs, with real-time data transmission. This was achieved thanks to the Sagittarius intelligence and communications management complex. At the same time, the Orlan-10 and Forpost UAVs, which are already in service in Kaliningrad.
The expert stressed that Russia continues to militarize the region. He is concerned about the plans of the Russians to create an over-the-horizon Container radar, which can detect aircraft takeoff, launch enemy cruise or hypersonic missiles at ranges up to 3000 kilometers.