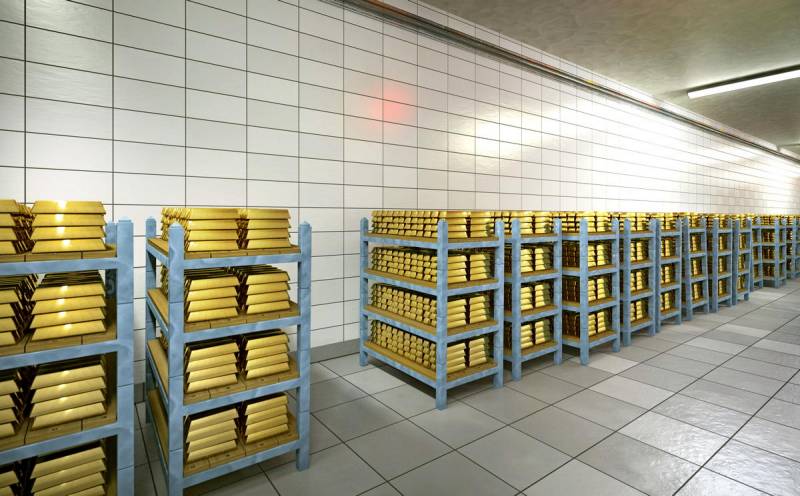 In the context of the "oil war" and the coronavirus pandemic, the Russian authorities flaunt the accumulated reserves, which, according to their statements, should last for 6-10 years. However, there are other opinions on this subject. Some Russian economists even believe that the country's gold and currency reserves will be enough for the current negative dynamics for only a few months, and they will end by the summer of 2020.
How realistic is such a pessimistic forecast?
Independent analysts indicate that the budget is making up from the price of $ 42 per barrel, and today Russian oil is sold in Europe for $ 16-17. The NWF, which had previously been replenished with oil excess profits, is not rubber. The Central Bank, which surprisingly did not start on time
policies
"Dedollarization" and reduced the amount of "American" in its assets by almost half, due to the difference in exchange rates for one week of March, lost almost $ 30 billion, that is, 5,1% of its savings.
The overall situation is complicated by the COVID-19 coronavirus pandemic and the declared quarantine regimen throughout the country. The government will be forced to save large banks and oligarchs. Large amounts of budget funds will have to be spent on a non-working week, which, obviously, will have to be renewed again. Against this background, a recent decision to sell $ 5,33 billion worth of gold to the UK raises questions.
Much will depend on how long the quarantine lasts and whether Saudi Arabia and Russia can find a compromise by ending the "oil war". If the non-working weeks are extended, the authorities will have to spend huge funds nationwide to stabilize the social
economic
situation. Obviously, no reserves will last long. Even if Riyadh and Moscow agree among themselves, a quick rebound in oil prices will not work. Due to the pandemic, demand for hydrocarbons fell in China, the United States and Europe. In the case of normalization of the epidemiological situation, some growth can begin only closer to the fall.
Most likely, instead of 6-10 years, it is worth counting on a period of 1-1,5 years, for which there will be enough accumulated reserves. Already, the authorities intend to solve their problems by introducing a tax on interest on bank deposits of Russians. Most likely, in order to fulfill social obligations, the Government will be forced to turn on the printing press. The inevitable result in this case will be inflation. The state's money, of course, will not end, it's just that they will cost differently.