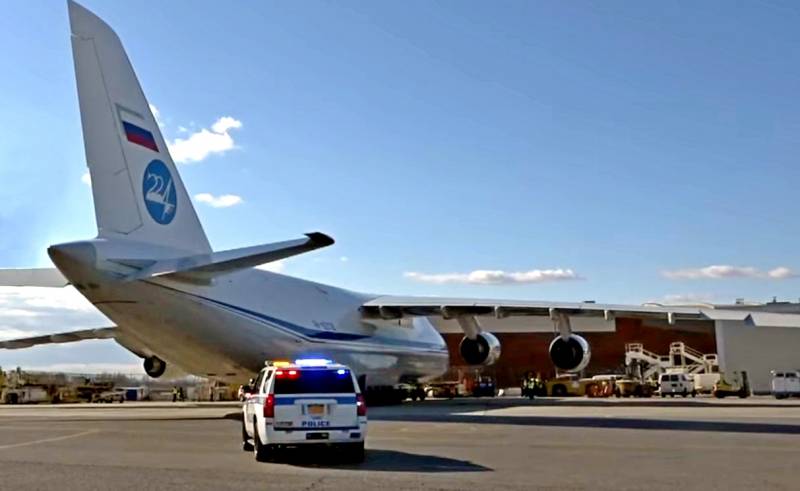 Recently
сообщалось
that Russia sent medical aid to the United States to combat the epidemic of coronavirus infection COVID-19 raging there. At the same time, some users of social networks drew attention to the fact that from the An-124 Ruslan plane, which delivered humanitarian aid to New York from Moscow, Aventa-M mechanical ventilation devices (IVL), worth 1,5 million rubles for thing.
It is noted that the specified mechanical ventilation is made by UPZ - OJSC Ural Instrument-Making Plant (part of the Rostec state corporation). These are high-end mobile devices working on inhalation / exhalation, equipped with a built-in flow generator and modern touch control.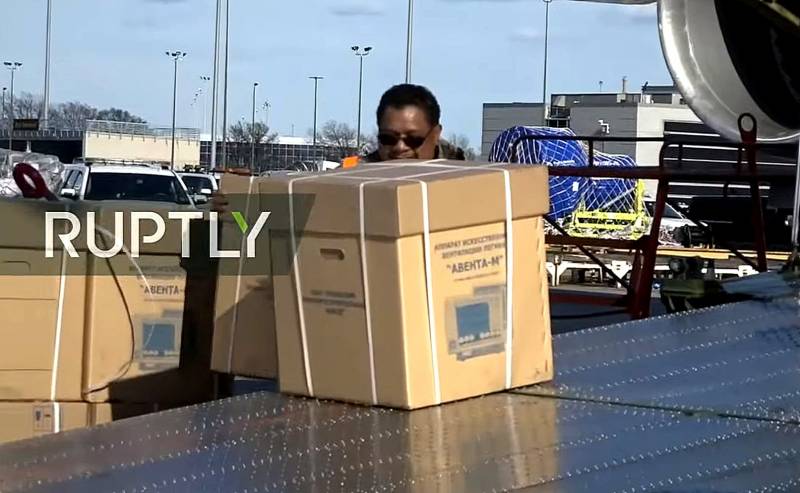 They are equipped with a 12-inch display that displays all digital parameters and respiratory graphics, including real-time monitoring of FiO2, EtCO2. There is a battery and the ability to transmit information through a wireless interface. These ventilators are intended for use for both adults and children.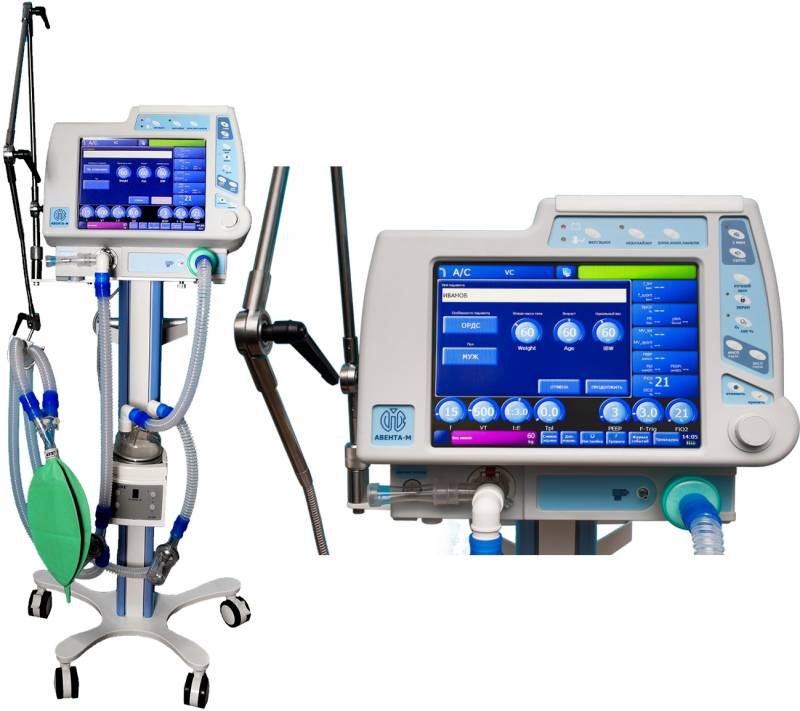 Some commentators were outraged by such a gift to the Americans. According to them, before the outbreak of COVID-19 in the United States, there were more than 160 thousand ventilation machines, and now, in the midst of an epidemic, the Americans have even more such equipment. They believe that in the case of the spread of infection in Russia, some of the Russians may not have enough of such an apparatus. At the same time, other users specified that only 600 units per month are produced in Russia.
We remind you that according to monitoring sources monitoring the pandemic, there are already more than 216 thousand patients in the United States. 5149 people died, 8878 people recovered. The epicenter of infection is New York.
I must add that recently, US President Donald Trump said that according to experts, "many millions of Americans" will fall ill. Moreover, if everything goes according to the "successful" scenario, then "150-220 thousand Americans will die", and if the situation develops pessimistically, "1,5-2,2 million Americans will die".