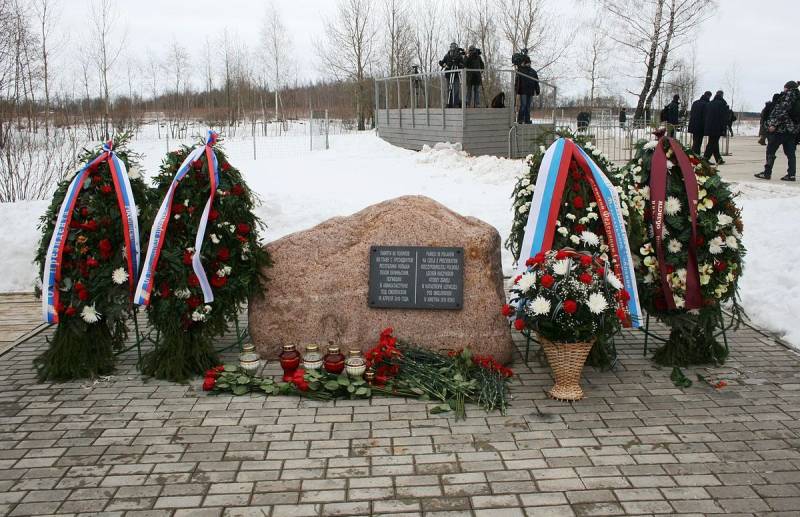 The head of the office of the Prime Minister of Poland Mikhail Dvorchik spoke about the difficulties that accompany the organization of the visit of the Polish delegation to Smolensk and Katyn, scheduled for April 10.
In an interview with the largest Polish publication Rzeczpospolita, the official said that this year, due to the coronavirus epidemic, Polish officials intend to visit Russia in abbreviated form: Prime Minister Mateusz Moravecki, representatives of parliamentary factions and a number of officers.
According to him, Poland has already submitted a corresponding request to the Russian side. It also includes a request to bypass the quarantine procedure.
The janitor said that the Russians have not yet responded to the request, although earlier the Russian foreign ministry "even expressed surprise that thoughts about obstacles from Russia could have arisen in Poland."
At the same time, the head of the chancellery has no doubt that the Russian side will issue the necessary permission:
Perhaps the Russians will postpone the decision to allow the delegation to the last minute. In the worst case, a decision can be made even 48 hours before the ceremony.
The publication notes that in connection with the epidemic of coronavirus, not only anniversary events in Smolensk and Katyn will be minimized, but also other national and religious holidays of Poland: Easter services, the 100th anniversary of the birth of Pope St. John Paul II, as well as celebrations associated with the beatification of Cardinal Vyshinsky.