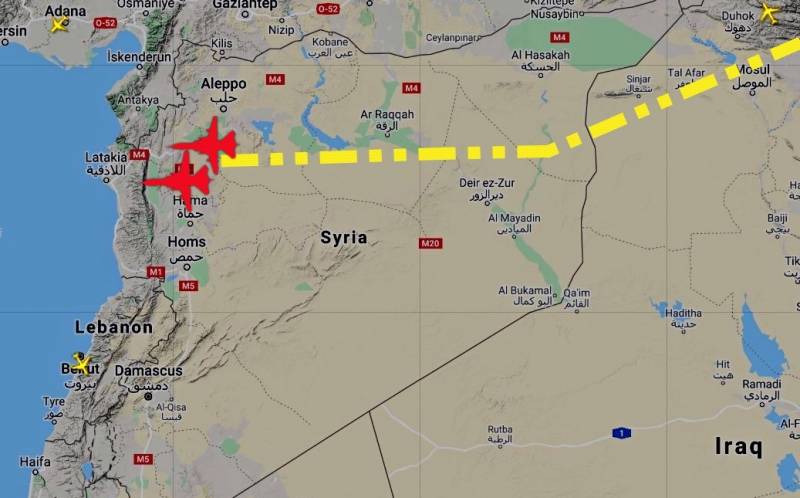 The Russian Aerospace Forces conducts a planned rotation of its aircraft, which perform combat missions to destroy terrorists in Syria at the invitation of the Government of the Arab Republic.
As follows from the message of the telegram channel
"Notes of the hunter"
, as part of such a rotation, a couple of Russian Su-24 bombers arrived at the Khmeimim airbase.
The message shows the flight numbers of the arriving aircraft (96 RED and 94 RED), as well as a clarification that the bombers followed the standard route through Iran with planned refueling from two Il-78 tankers over the Caspian Sea.
A screenshot from the Flightradar website is attached to the message, allowing you to track the movement of aircraft in real time, with the route of Russian combat aircraft plotted on it.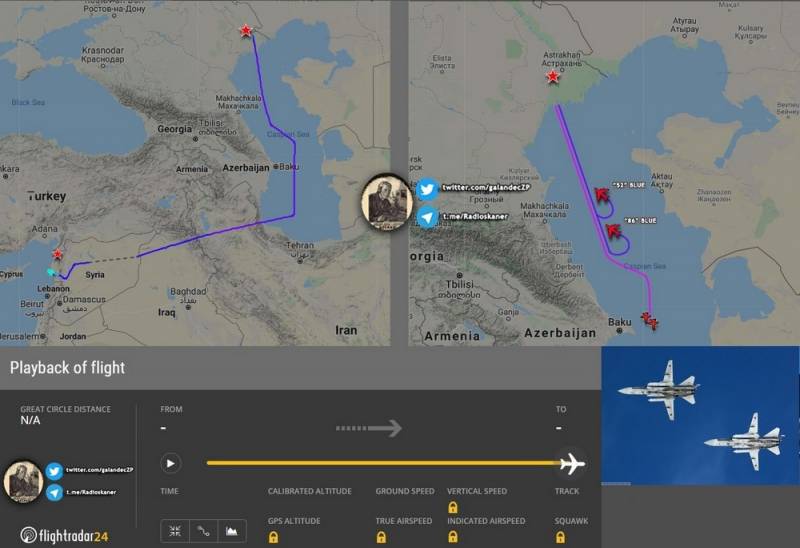 Recall that the Russian Aerospace Forces have been taking part in the hostilities against terrorists at the invitation of the Syrian government since September 2015.
The expert community is unanimous in the opinion that it was the operations of the Russian front-line aviation, which made tens of thousands of sorties over the years, that allowed turning the tide of the war in favor of Damascus and became decisive in the defeat of militants in Syria.
Previously we
wrote
that the analysts of the American publication The National Interest calculated the losses of the Russian air forces for the years of operation and came to the conclusion that regarding the number of sorties performed by the air forces, the number of losses can be called small.