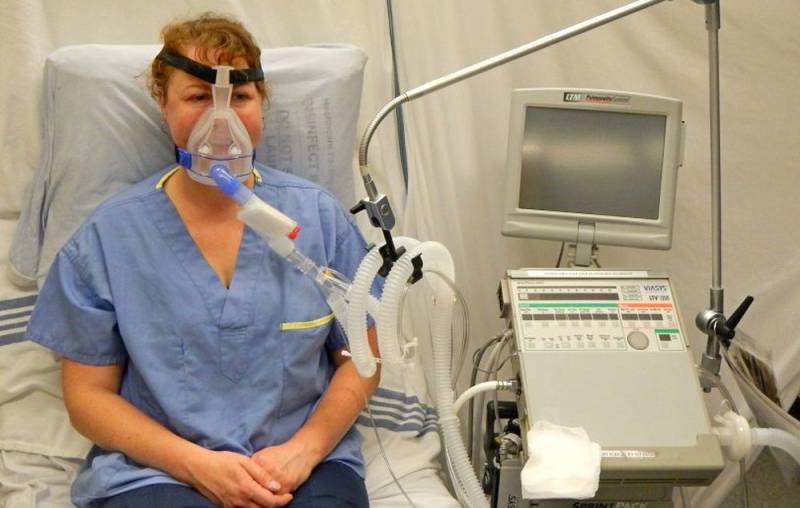 Pursuant to the order of the President of the Russian Federation Vladimir Putin, the Ministry of Health of Russia conducted an inventory of artificial lung ventilation apparatus in the country.
As follows from the press service of the department, today in medical organizations across the country there are 47 thousand devices.
Thus, in Russia there are 32,4 devices per 100 thousand population, which makes it the world leader in providing ventilation devices.
For comparison, in the USA there are 100 such devices per 18,8 thousand people, in Germany - 30,2 units, in Britain - 12,9 units, in Ukraine - 8,6 units, and in Italy - 8,3.
In addition, 78 thousand additional hospital beds were prepared in medical institutions in Russia in the event of a sudden increase in the number of people infected with coronavirus.
According to the John Hopkins Center, which maintains statistics on COVID-19 cases registered in the world, as of April 1, 859 796 people had become ill in the world, 177 917 had recovered, and 42091 people had died.
Now in the United States 187 919 cases of infection have been recorded, in Italy - 105 792, in Spain - 95 924, in China - 82 278, Germany - 71 808, France - 52 826, Iran - 44605, in Russia - 2777.
Previously we
wrote
that a catastrophic situation with the spread of coronavirus occurred on the US Navy aircraft carrier Theodore Roosevelt, whose captain turned to the country's military leadership for help.