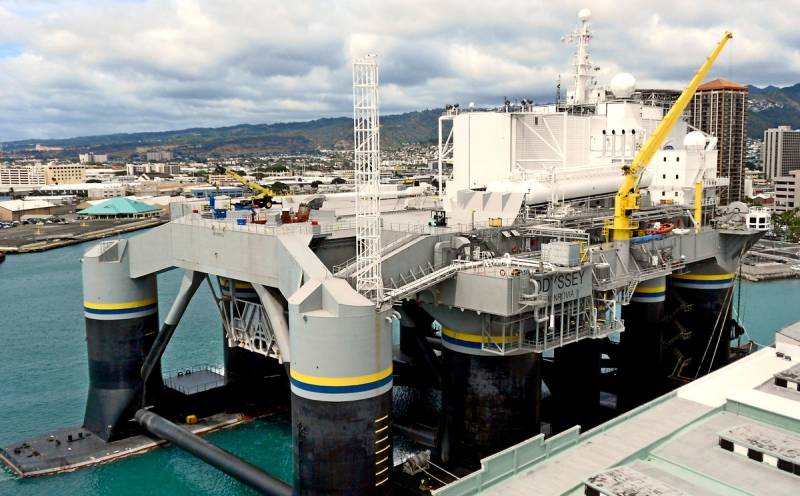 Last month, the Sea Launch floating spaceport was transferred to the Far East from California. It is assumed that after the modernization of the complex, it will be used to launch Soyuz-5 missiles. In turn, representatives of the company S7 Group, which owns the launch platform, said they plan to operate it in the next 10-15 years.
However, as it turned out, not everyone believes in such an optimistic scenario. So, the head of the Space Institute
policy
Ivan Moiseev in an interview with the agency
RIA News
stated that Sea Launch is likely to be sawn into scrap due to its uselessness.
According to the expert, the floating spaceport has no prospects. The S7 Group does not have its own missile for launching via this platform, and it is not economically feasible to use Sea Launch for testing the Soyuz-5. In order to break even, this cosmodrome will need to launch at least 4 rockets per year.
I do not see any perspective. There are no consumers now. The only option is to send it to scrap. No rocket, no orders. What to expect?
- summed up Moses.
Recall that the development of the Sea Launch spaceport began in the 90s of the last century. The first launch from a floating complex took place in 1999. As a carrier, the Ukrainian Zenit-3SL LV was used. In 2009, the project declared bankruptcy, and in 2018 Sea Launch completely became the property of the Russian holding S7 Group.