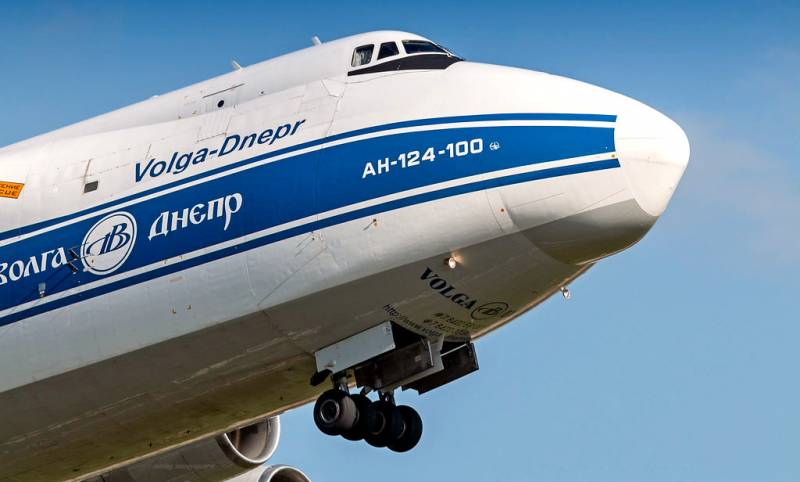 Russia sent the An-124 Ruslan heavy transport plane with medical assistance to the United States, when in our country there are not enough medical masks, antiseptics and gloves for the prevention of coronavirus.
It's clear that one plane is
political
gesture, in contrast to the real help of Italy. But how adequate and timely is it?
A week ago, the Kremlin sent 11 aircraft to help Rome, despite the fact that Russia has already begun problems with the COVID-19 pandemic. The infection is spreading, the regions are "self-insulating", employers drive many people on unpaid leave. In established quarantine mode, something from Orwell is already visible. The situation is gradually being pumped up.
With the need to help Italy, everything is clear. This country is one of the few in the European Union that has frankly fronts, occupying a pro-Russian position. Ordinary residents of the peninsula are grateful to Moscow, which causes irritation in Brussels, Paris and Berlin. European media have sharply criticized Italy's assistance to Russia and China.
With the United States, the situation is different. The Hegemon was unable to prevent the entry of coronavirus into its territory and quickly turned into the largest outbreak of the pandemic. President Trump voices negative forecasts that hundreds of thousands of Americans could die from infection. Against this background, sending a Russian airplane with medical help looks extremely ambiguous.
A presidential campaign is underway in the United States; elections are scheduled for November. If Donald Trump accepts the help of Moscow, his political opponents will accuse him of weakness, inability to cope with the epidemic and dance to the tune of Putin. If he refuses, these opponents will accuse Trump of ignoring help that could save the lives of Americans. Embarrassed, the president said:
Russia sent us a very, very large plane with many things, medical equipment. It is very cute.
Spokesman for Vladimir Putin Dmitry Peskov believes that the fact of assistance on the initiative of Moscow gives hope to count on retaliatory steps on the part of the United States, when they establish a mass production of medical goods and equipment. Yes of course.
If you call a spade a spade, then in the case of the United States, sending one plane is a political gesture, and not very well thought out. The answer from Washington, if there is one, is clearly not the same as the one counted on in the Kremlin.