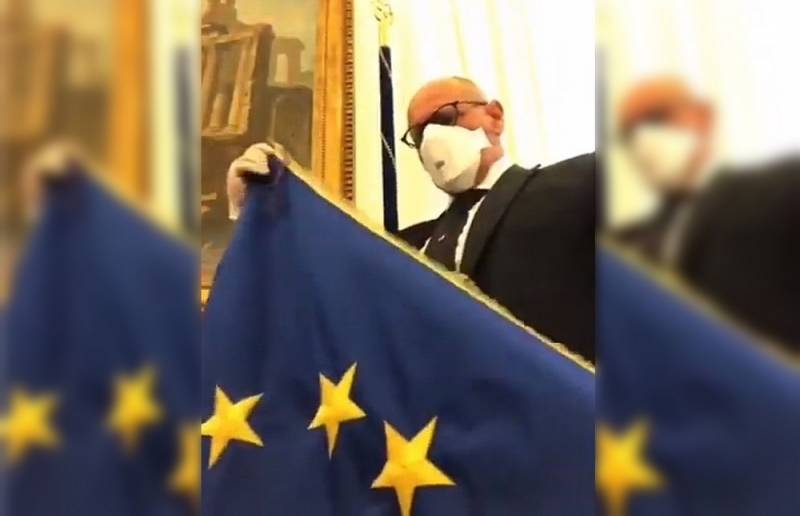 After the EU partners not only left Italy without support at the height of the coronavirus epidemic, but also appropriated the aid intended for it, a flash mob with the removal of EU flags is gaining popularity in the country.
Italian Chamber of Deputies Vice President Fabio Rampelli posted a video on his Twitter page in which he, in a medical mask and gloves, pointedly removes and takes out the EU flag from his office.
The Italian politician signed his video with a signature:
A message to this Europe that left Italy in difficult times. Europe decides whether it wants to exist further or wants to dissolve under the weight of German egoism.
Shortly before expressing his protest, Rampelli turned to the EU leadership with a statement that the union had long enjoyed Italy's weakness. According to the Italian deputy, the country "does not want to be a waiter", while Germany and France dine with lobsters.
From his point of view, such a Europe, in which economically stronger countries oppress the weaker ones, has no future.
Maybe I'll see you later. May be
- added the politician after removing the flag of the European Union.
Previously we
wrote
that a resident of Piedmont Federico Kane removed the EU flag and instead of it hung a Russian one next to the Italian flag.