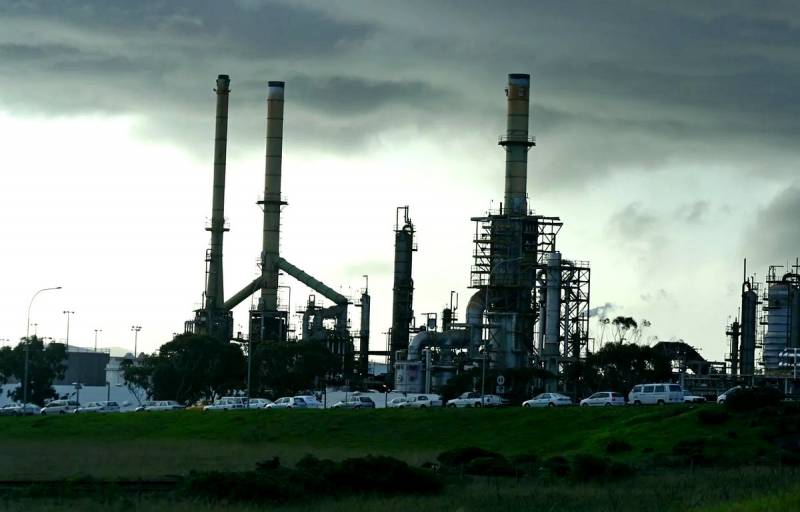 There will be no winners in the new oil confrontation, writes Rachel Zimba, a senior fellow at the Center for New American Security, and her opinion is quoted by the British portal Middle East Eye.
Although, as noted in the text, countries such as Turkey, South Africa, China, and South Korea will indeed benefit from cheaper oil, the magnitude of global economic difficulties will block all possible benefits for them.
As for the oil-producing powers, the most vulnerable countries, according to the author, include Iraq, Algeria, Angola, Nigeria, Ecuador, Libya and Gabon. Although many of these countries have low production costs, it is highly desirable for their national budgets that the price of oil exceeds $ 100 per barrel. These countries also lack significant foreign exchange reserves.
In a much better position are the monarchies of the Persian Gulf, which have such reserves. But even there, far from everything is safe. According to the author, the weak links here are Oman and Bahrain, which have the largest debts. Saudi Arabia's debt and budget deficit are skyrocketing.
The Russian Federation, according to Ms. Zimba, also demonstrates stability. Protection
economics
from sanctions helped to reduce the dependence on foreign capital. Russia may not flourish, but it holds on, probably will continue to do so, despite the upcoming quarantine. The state can reduce a number of expenses, but various kinds of megaprojects are likely to remain in the government's plans.
The expert predicts that the United States will ultimately return Saudi Arabia and Russia to the negotiating table. This will most likely happen in the second quarter of this year.