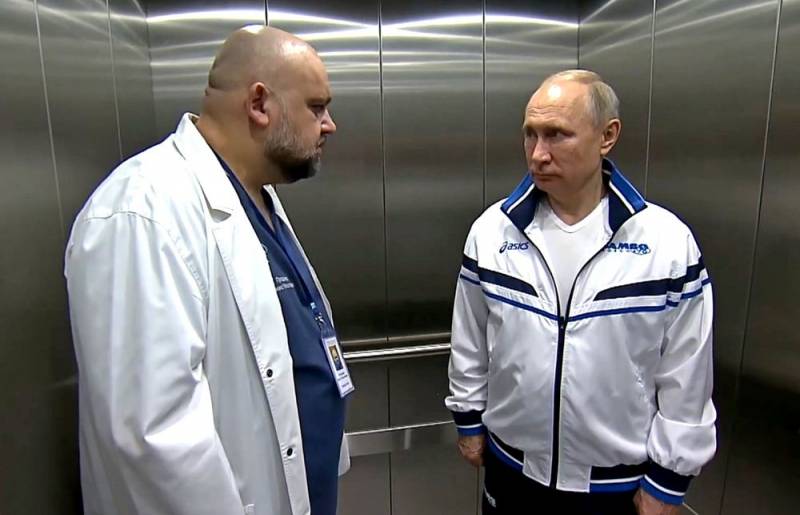 Denis Protsenko, the head physician of the infectious diseases hospital in Kommunarka (Moscow), was diagnosed with coronavirus infection COVID-19.
We remind you that on March 24, 2020, Russian President Vladimir Putin visited a hospital in Kommunark and talked to the head doctor.
At the same time, the press secretary of the Russian leader Dmitry Peskov has already informed the public that Putin is regularly tested for coronavirus infection and that everything is in order with him.
Putin is regularly tested. Everything is fine
- said Peskov, answering a question about the well-being of the Russian leader.
It should be added that over the past day in Russia, 500 infected with COVID-19 were detected, of which 387 in Moscow and 48 in St. Petersburg. The total number of people infected in Russia, as of March 31, 2020, is 2337 people (Moscow - 1616, Moscow Region - 119, St. Petersburg - 98).
Coronavirus infection was detected in 73 of 85 regions of Russia. At the same time, the operational headquarters of Moscow specified that of the 387 newly identified only 10% in the last two weeks visited Europe.
In addition, over the past day in 4 regions of Russia, 8 people died with COVID-19. The total number of deaths in Russia has reached 17 people. At the same time, 55 people were cured and the total number of recovered reached 121.