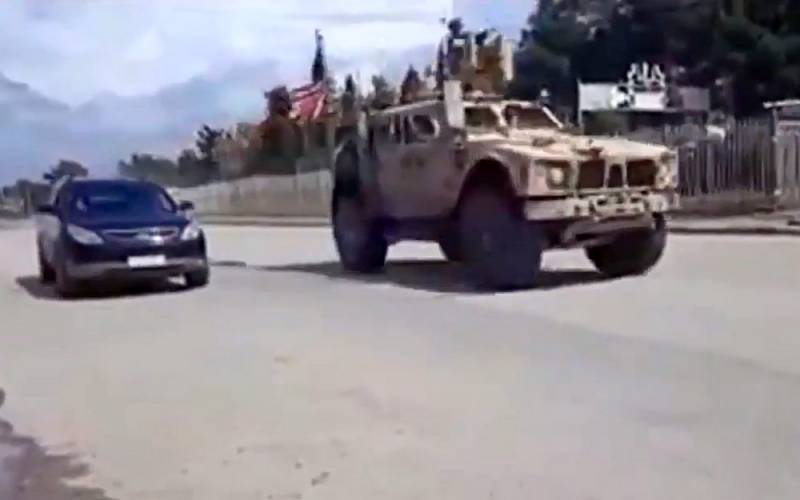 Social media users are discussing another video from Syria. The footage shows the persecution by an American military convoy of a patrol of the Russian military police.
Most likely, the video was shot in the north-east of Syria in the province of Hasaka, where the Kurdish population predominates. The Russian patrol in the amount of three vehicles travels at high speed along the road. Immediately after him, literally chasing the Russians on his heels, a column of Americans in the amount of six vehicles is moving at high speed, jumping in the pits.
There is no explanation from the Russian Ministry of Defense on this matter and it is unclear whether there will be any. Therefore, it is not known whether this case will be counted as an incident.
I must add that on March 30, 2020, the Russian patrol, trying
go round
Americans stuck in Syrian mud. Local sources said the US military stopped a Russian convoy heading towards Rumailan, forcing the Russians to turn around.
And before that, in February 2020, in the Syrian province of Hasaka, an American armored car
tried
push the Russian Tiger armored car off the road. So the action of the American "partners" is becoming more and more unfriendly each time.