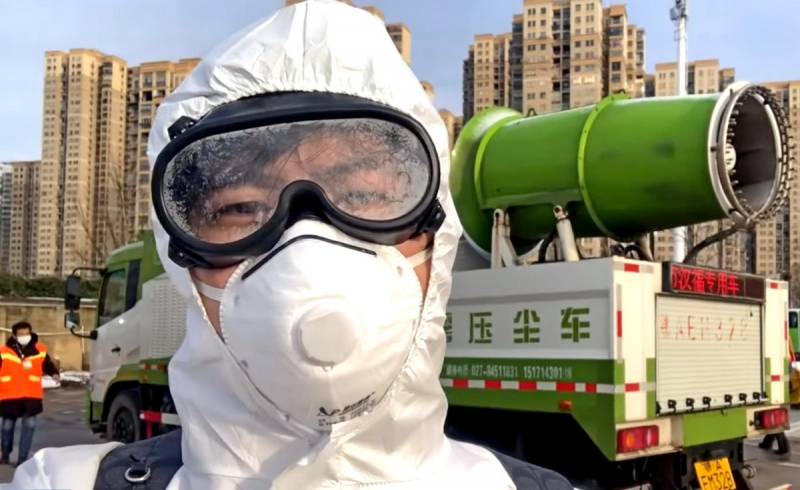 Some Wuhan residents believe that the Chinese government is manipulating official statistics and hiding the real number of deaths from coronavirus infection COVID-19. It is reported by the American
news
Business Insider portal, citing its own sources.
It is noted that the number of cases of COVID-19 infection in China is declining. Life in Wuhan is gradually returning to normal, the authorities are lifting restrictions.
However, some Wuhan residents are convinced that "officials did not accurately calculate the number of deaths." Moreover, most of the cases of infection in this country occurred in the province of Hubei, where the city of Wuhan is located. More than 67 thousand people out of 81,5 thousand were infected there in mainland China.
According to The Mail on Sunday, the British government is furious, accusing China of underestimating the number of cases. The newspaper, citing unnamed sources, said that China could downplay the number of confirmed cases of coronavirus "15-40 times"
- writes Business Insider.
The portal explains that "public health experts" have been saying for several months now that the actual number of COVID-19 infections worldwide is probably much higher than reported cases. After all, some people may not have symptoms at all, and some have mild symptoms or cannot pass the coronavirus test, so they do not fall into official statistics.
As soon as the world recovers from the pandemic, we can get a complete picture of how many people were infected with this disease, how many people died from it, and how many people died because the healthcare system was simply overloaded with patients COVID-19
- according to Business Insider.
At the same time, some media reports that recently in Wuhan there has been an increase in the supply of dust bins to eight city funeral homes. This may indicate that the death toll from COVID-19 is much larger than the official figures of the Chinese authorities.