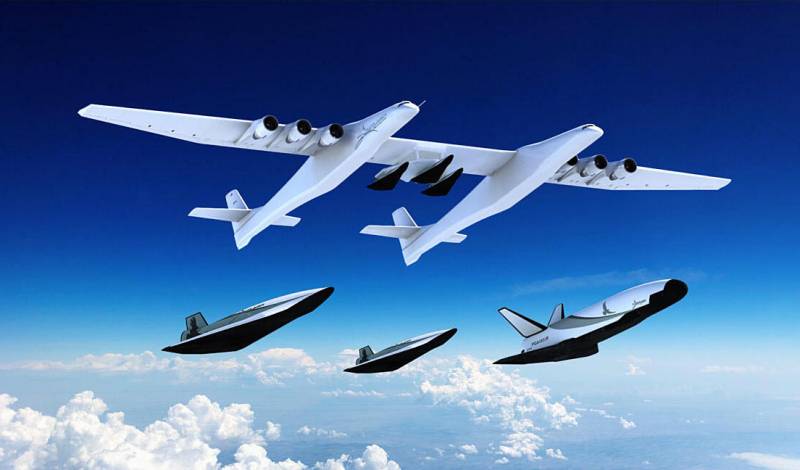 The company Stratolaunch, which previously announced the resumption of flights of the Stratolaunch Model 351 in September of this year, presented projects of three aircraft that will be launched using the aircraft with the longest wing. One of them - a hypersonic glider, is now under active development and should carry out its first flight as early as 2022.
Recall that initially the giant plane Stratolaunch positioned its aircraft as an "air launch" for light and medium launch vehicles. However, after the death of company founder Paul Allen and a series of problems that arose, the developer had to radically change the concept of using the Stratolaunch Model 351, focusing on hypersonic research.
At the moment, the company's engineers are actively working on a hypersonic glider Talon-A, which can reach speeds of 7 Mach numbers. The length of the apparatus is 8,5 meters, width - 3,4 meters. After separating from the Stratolaunch Model 351, a 2,72-ton airframe will continue to fly through its own liquid-propellant rocket engine. In this case, the hypersonic segment can last more than a minute.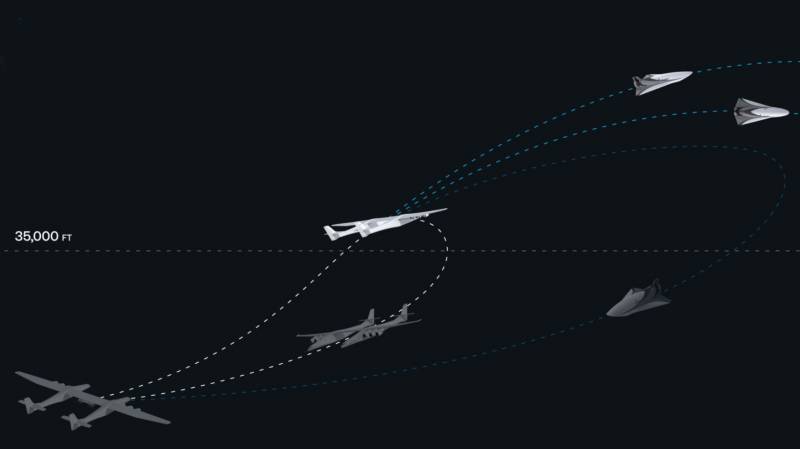 In the free compartments of the reusable Talon-A will be located equipment designed for hypersonic research. According to the developer, the glider can not only land on the runway, but also, if necessary, take off from the airfield without a carrier aircraft. Flight tests of the device will begin in 2022, and it should be put into permanent operation already in 2023.
It is worth noting that in addition to Talon-A, the company announced the creation of a similar Talon-Z airframe and the reusable Black Ice unmanned spacecraft. At the same time, the developer emphasizes that the Stratolaunch Model 351 aircraft will be able to take off with two or three gliders at the same time, and then release them in turn.