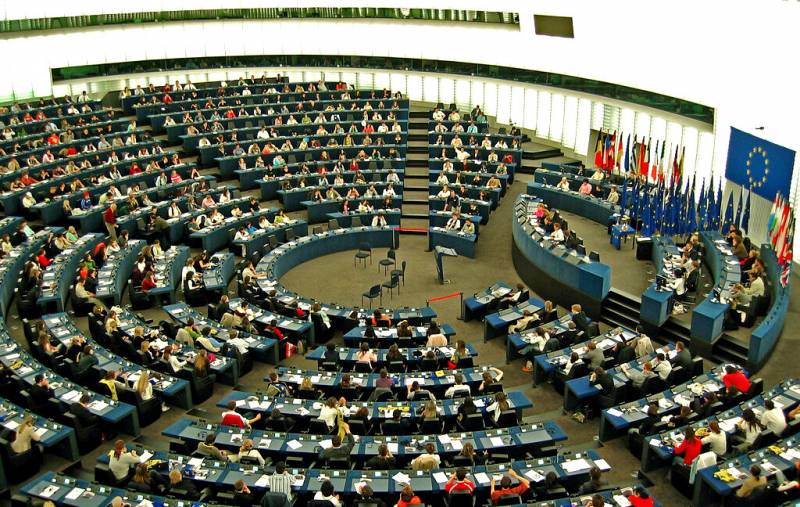 Russia is again to blame for all the troubles of the West. This time, in an attempt to destroy the EU, using the coronavirus pandemic, Moscow was accused by a group of deputies of the European Parliament.
There are only three signatories under the appeal to investigate the Russian "misinformation" about COVID-19, they are all from Germany, and one of them, Sergey Lagodinsky, our former compatriot.
Regarding the open letter, we can say that it does not contain any specifics about "misinformation", the emphasis is on the Kremlin's attempts to "sow distrust among the local population and European neighbors regarding the EU, its democratic values ​​and institutions." Fiona Hill, who until recently supervised the Russian and European directions in the US National Security Council, made similar statements.
At the same time, President Donald Trump himself publicly expressed his doubt that Moscow, Beijing or Tehran deliberately spread fakes about the coronavirus epidemic, as the American press claims:
If you read the Washington Post, then you do not need to believe this.
German political scientist Alexander Rahr believes that such an unconvincing information attack on Russia is a consequence of the confusion of the Western ruling elites. Traditionally, it is customary to appoint our country guilty in everything, but in the case of COVID-19, the system crashed. Moscow is not to blame for the pandemic, just as it is not for the appearance of some information fakes. That is why European deputies prefer to confine themselves to general language in their accusations, avoiding specifics.
An information attack goes to Russia, because it actively helps to fight the coronavirus. Italy is grateful to the Kremlin for help; in Germany, proposals to lift sanctions are getting louder. This is precisely the reason why the European "greens", who have long riddled anti-Russian rhetoric, have been used as an instrument of pressure.
The three deputies of the European Parliament are supranational structures that are not interested in the rapprochement between the EU and Russia. By the way, the aforementioned Sergey Lagodinsky is in some way a colleague of the famous Russian opposition leader Alexei Navalny under the World Fellows program at Yale University. Also clearly visible is the new anti-Chinese line that they are trying to start in the West. Now, not only the Kremlin, but also Beijing are accused of trying to "infiltrate" European structures under the guise of help.